The Pioneer DotRBA is an RBA AIO atomizer designed for the DotAIO, SE and DotAIO V2 from Dotmod. Made by BP Mods, it can contain 3.5 ml of liquid with filling on the front and it has a single coil deck. Its MTL-RDL-type air flow is adjustable by interchangeable pins.
DotRBA by BP Mods
The Pioneer series of BP MODS is diversifying again to the delight of DotAIO users!
All in one
The Pioneer DotRBA is a rebuildable atomizer designed to work with all DotAIOs from DotMOD. Composed mainly of stainless steel and a PCTG tank, it replaces the entire original tank. It offers a liquid capacity of 3.5 ml as well as a front filling.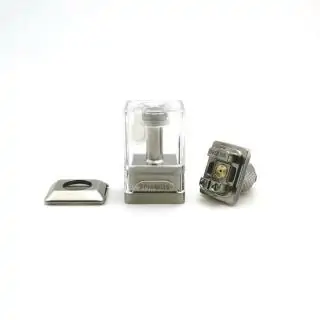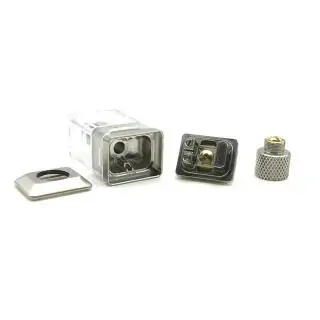 An ingenious deck
The Pioneer DotRBA deck can be accessed very simply by pulling the deck down. It has two parallel posts that can accommodate resistance with an air outlet in the center of the board. On each side of the deck two large channels allow the cotton to slide simply, ensuring a perfect supply of liquid to the resistance.
Multiple air flow
Like the Pioneer Insider, the Pioneer DotRBA offers no less than seven airflow settings using pins ranging from 0.8mm to 3mm in diameter. In order to change the setting, all you have to do is unscrew the installed pin and screw the one you have selected. In addition, a cup placed under the tray allows the air flow to be perfectly directed and guarantees perfect sealing of the RBA.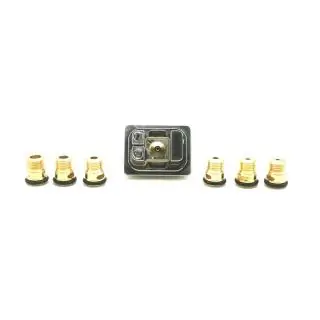 Content of the packaging
1 Pioneer DotRBA
1 510 Adapter
1 Coil 0.7 ohm
1 Coil 0.55 ohm
7 Airflow pins (1.0, 1.2, 1.5, 2.0, 2.5, 3.0, 3.5 mm)
1 Bag of spare parts
1 User manual
👍🏽👍🏽👍🏽😗💨

Anonymous customer

published the 22/12/2021

following an order made on 10/12/2021

Parfait: très bonne saveur, facilité de montage, beaucoup de joints de rechange, aucune fuite...vraiment pas chère

Anonymous customer

published the 21/11/2021

following an order made on 10/11/2021