Find out who is behind Steam and Vape with this overview of our history: from the website to the shop in Chartres city, through the creation of boxes and accessories.
Steam and Vape is our story... Two friends who discovered e-cigarettes from the very beginning. Convinced by its strengths, we decided to make it known and accessible to everyone by creating an online store in 2013.
During the first two years, we received and directly advised our visitors and customers via an online chat to make it easier for them to quit smoking.
Thanks to word of mouth, more and more customers from the region came to visit us live in our premises for "click and collect".
Having run out of space, we decided to open our first boutique in the historic centre of Chartres to best meet the needs of vapers. After more than five years of activity in the city centre, we now welcome you in a more spacious and accessible shop in Barjouville, located at the edge of Chartres in one of the largest commercial area of Eure and Loir.
Whether you are a beginner or passionate, our team is here to advise you on the choice and use of your vape.
Based on our experience, we put our know-how at your service to help you stop smoking and understand your needs. Our expertise allows us to offer you a varied catalog, so that everyone finds his happiness in the vast vape world.
In-store, we offer the same rates as those posted on our site, allowing you to familiarize yourself with our offer and determine your budget before your visit.
Always looking for the most qualitative products we quickly specialized in High End materials.
Craftsmanship for atomizers (RDA, RDTA, RTA, Genesis, etc.) as well as for electronic or mechanical mods. We have the chance to work with the biggest names of vape and thus to propose and advise our clients looking for exceptional parts.
Now we are also one of the stores offering the largest number of AIO devices parts and accessories in France with a catalogue of more than twenty modders distributed around the world.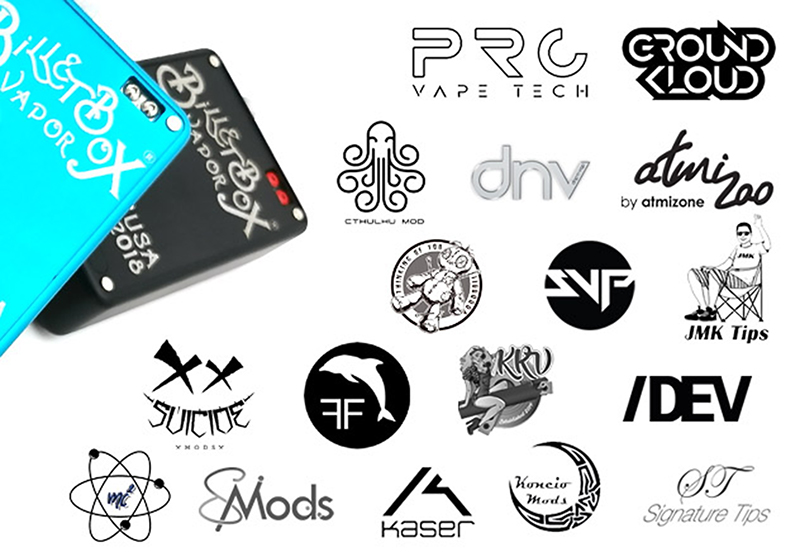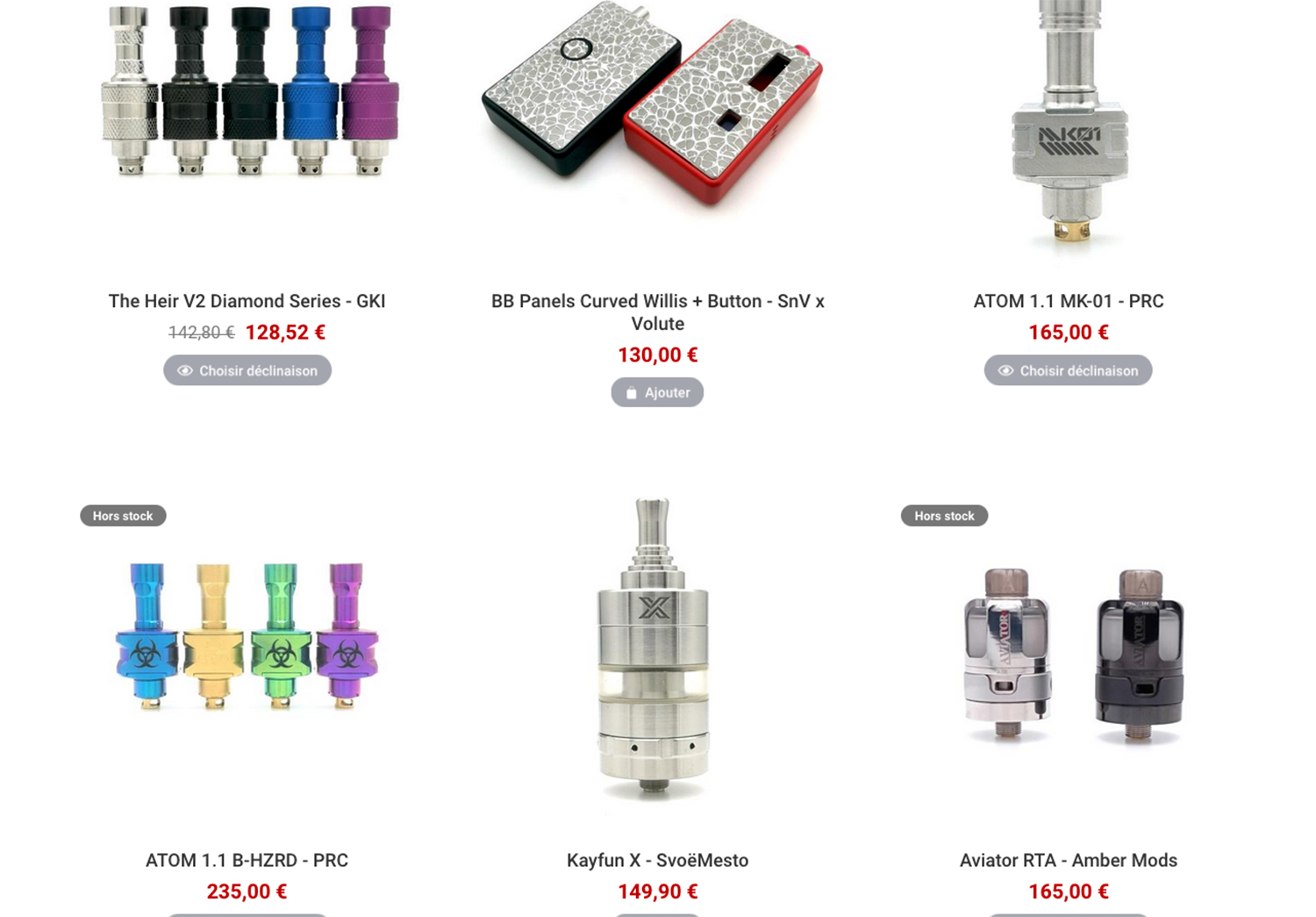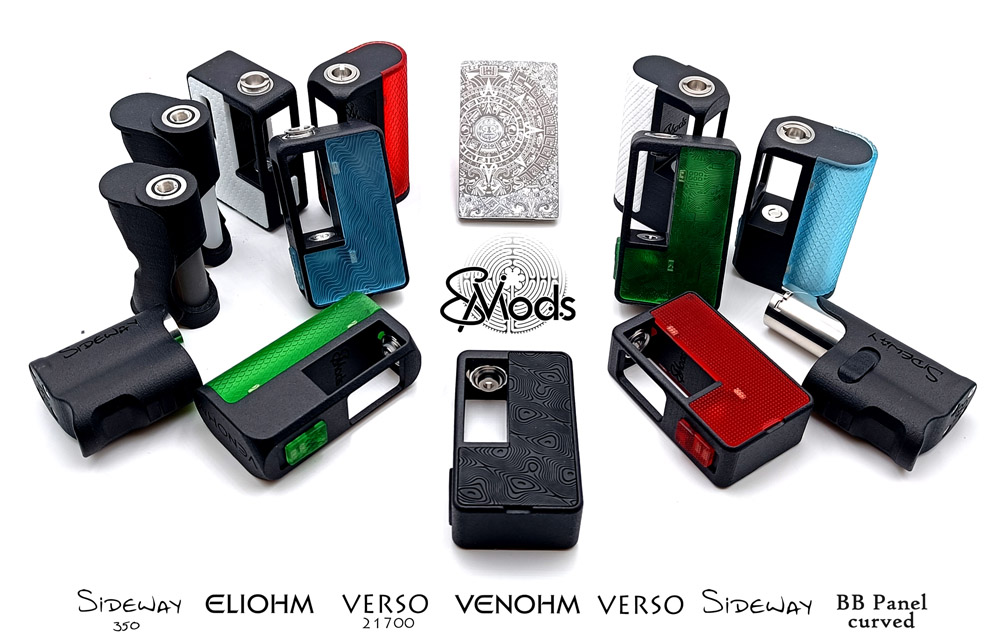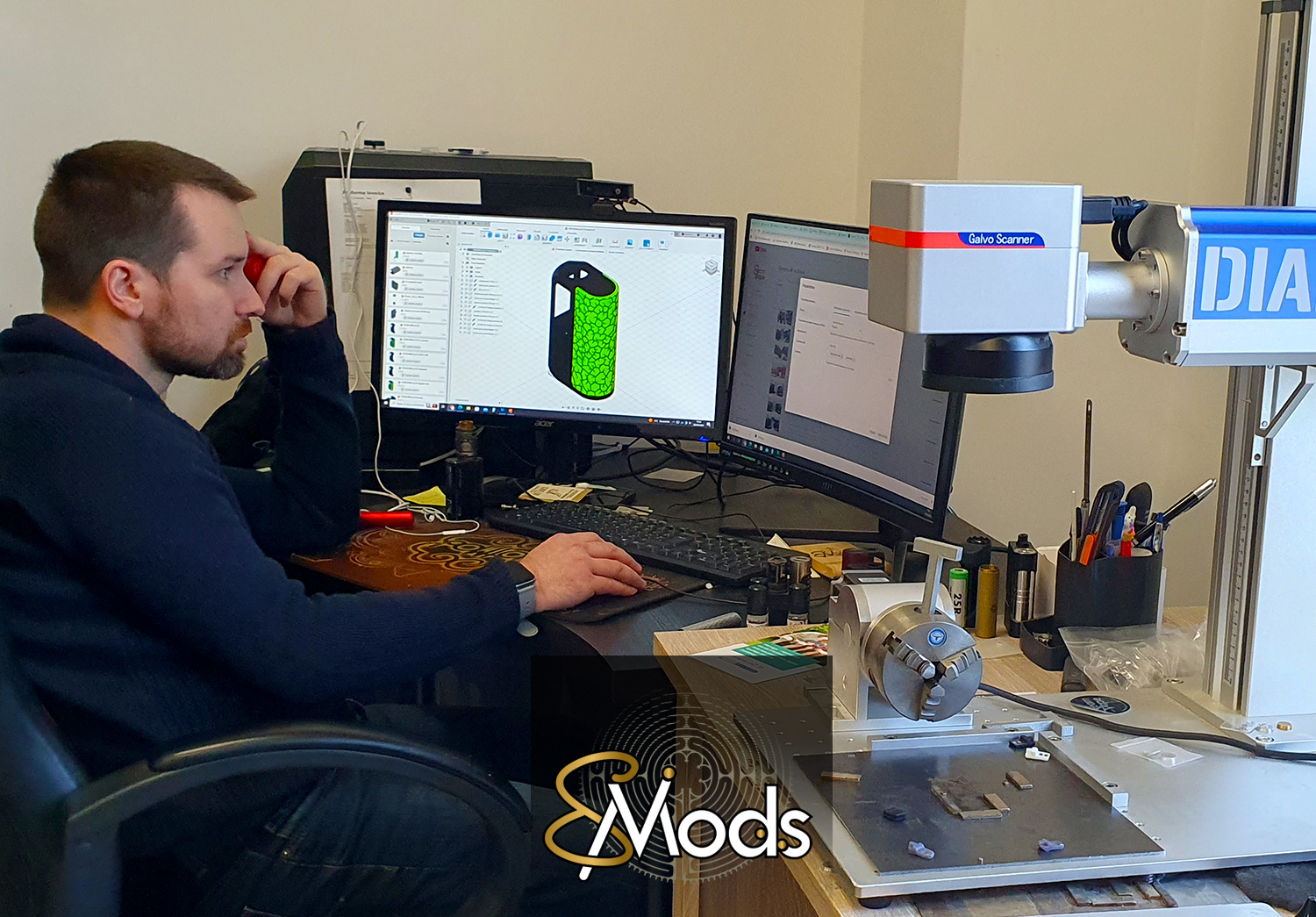 Driven by passion, the Steam and Vape team created the SnV Mods brand in 2017.
It has developed its first bottom feeder device using SLS 3D printing technology. Various models have emerged with original and varied creations, mainly without electronics.
SnV Mods has also partnered to create accessories for the AIO devices and Billet box, making it possible to expand the catalogue of its online store and meet the expectations of the most demanding vapers.