Pioneer Insider - BP Mods
The Pioneer Insider is an RBA AiO atomizer and a Bridge designed for AiO Box Mods accepting the Billet Box R4 Boro format. Designed by BP Mods, it has a 4ml tank and a single coil deck. It is filled on the front and it is MTL - RDL vape oriented.
Pioneer Insider by BP Mods
BP Mods tackles atomizers for AIO with the Inside and the bet is paid off!
Specifications
The Insider is a rebuildable atomizer compatible with box mods that can accept R4 Boro. Composed of a PCTG tank with a capacity of 4 ml, it has a post parallel plate that can accommodate a single coil resistance. On the front of the tank, a silicone tab allows the tank to be filled.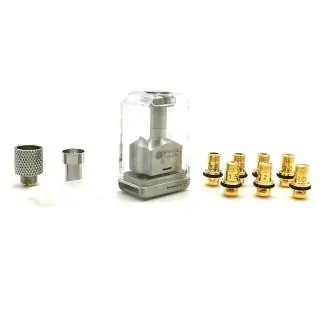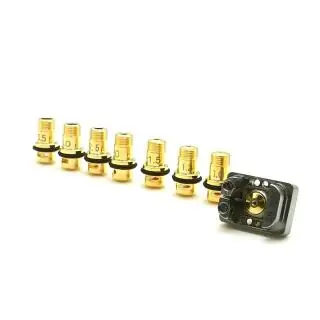 Versatile airflow
The Pioneer Insider is designed for MTL to RDL vape. In order to be able to refine its draw BP Mods has chosen airflow pins to be placed directly in the center of the deck. A total of 7 configurations are available ranging from 1mm opening to 3.5mm. In addition, the Pioneer Insider comes with a silicone seal fitted with an absorbent cotton pad to be placed under the tank in order to absorb any traces of condensation under the atomizer.
R4 Boro compatible
The strength of the Pioneer Insider is that it lets you choose. Delivered with its tank, it is possible to take out the entire atomizer and insert it into a conventional Boro using an adapter and thus make it compatible with AIO boxes that are not Boro R4 compatible!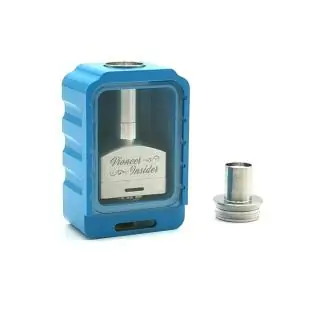 Content of the packaging
1 Pioneer Insider
1 510 Adapter
1 R4 Boro Adapter
7 Airflow pin (1.0, 1.2, 1.5, 2.0, 2.5, 3.0, 3.5 mm)
2 Anti-condensation silicones
10 Absorbent cottons
1 Bag of spare parts
1 User manual