The Kayfun BB is an RBA bridge designed by SvoëMesto. Compatible with the Boro Tank format, it has a single coil deck and an adjustable airflow from 0 mm to 1.8 mm thanks to its Aerokon AFC system allowing an MTL vape.
Kayfun BB by Svoëmesto
The Kayfun experience finally available for the boro.
Materials
The Kayfun BB is the first rebuildable bridge designed by SvoëMesto for the boro R4 format. As usual with the German modder, the most qualitative materials are used in order to obtain a part with perfect and durable machining. Composed mainly of 316L stainless steel and PEEK, each piece is numbered. The atomization chamber uses the latest Kayfun engraving with this embossed effect.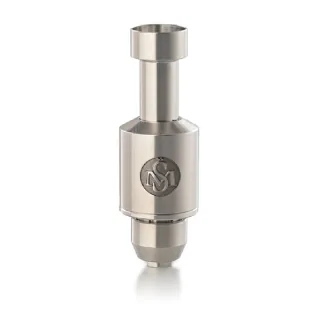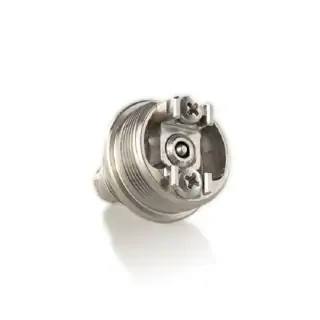 Kayfun Experience
Fans of SvoëMesto atomizers will not be out of place with the Kayfun BB. Its single coil deck looks just like that of the RTAs. Two parallel opposite posts surmounted by Phillips screws. The central airflow has the fabulous system developed by the brand called AEROKON. This airflow is adjustable from 0 mm to 1.8 mm by simply adjusting the screw located at the bottom of the bridge. Extremely efficient and precise, it is a masterstroke to have succeeded in implementing this system in such a compact format.
Customisable et intuitif
The Kayfun BB comes with a 510 adapter that stabilizes its resistance on a mod with a connection of the same format. It is also possible to separately acquire bells of different atomization "Chamber Sweet" and "Chamber Complex" in order to refine even more the rendering that you wish to bring to your liquids.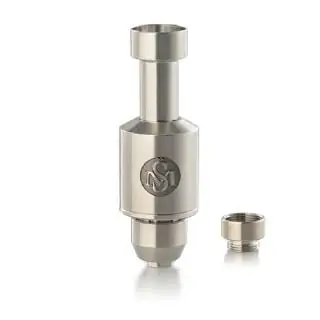 Package contents
1 Kayfun BB
1 510 Adapter