The Rubik RBA is a rebuildable bridge designed by the Italian modder MC2. Compatible with the Boro R4 format, it is a single coil atomizer, MTL-RDL type, having an airflow adjustable by interchangeable pins and a volumetric bell system.
Rubik RBA by MC2
The Italian Modder MC2 with the Rubik RBA designed the first interchangeable bell bridge. Einstein couldn't have done better!
Specs
The Rubik RBA is a rebuildable stainless steel atomizer compatible with the Boro R4 format. With a height of 39.3 mm for 13.6 mm in diameter, it has a single coil deck with opposite parallel posts, and a liquid supply from the bottom.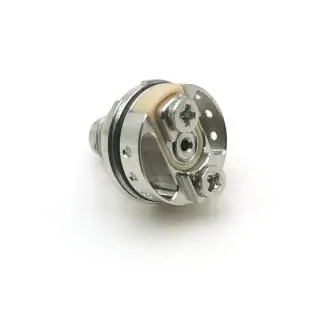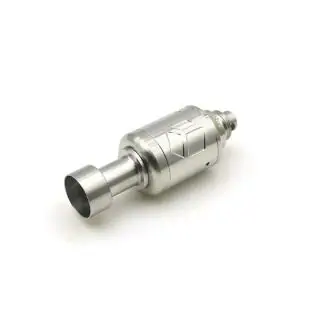 Bells that change everything
MC2 innovates, the Rubik RBA comes with 3 types of interchangeable volumetric bells taking place on the upper part of the atomization chamber. The choice was divided between a round bell, a square and a staircase in order to radically change the rendering offered by the Rubik. With such a choice, the Rubik RBA allows, without changing the bridge, to have a varied range of restitution in order to find the one that suits you.
From MTL to RDL
The Rubik RBA has an adjustable airflow by interchangeable pin. Ranging from MTL 1.0 mm and 1.2 mm in diameter to RDL 1.4 mm and 1.8 mm in diameter in order to be able to play with its air flow.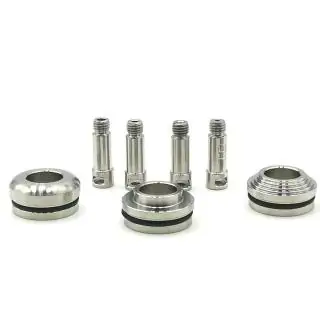 Contents of the packaging
1 Rubik RBA
4 AirPins (1.0mm, 1.2mm, 1.4mm, 1.8mm)
3 Volumetric bells (Square, Staircase, Round)
1 Bag of spare parts.