Exocet v2 - Hellfire The Attysmith
The Exocet V2 is a rebuildable atomizer. This bridge is made in the UK by Modder Attysmith commonly known as Hellfire Mods. Compatible with the Boro R4 and similar formats (Evo 60), it has a single coil deck and a central airflow adjustable by Air Tube.
Exocet V2 by HellFire The Attysmith.
A devilishly effective bridge with a demonic rendering
An exceptional bridge
The first Exocet of the name is one of the most sought after bridges by Box AIO users. With this V2 Hellfire improves its copy without cutting, as usual, on exceptional finishes and an extraordinary rendering.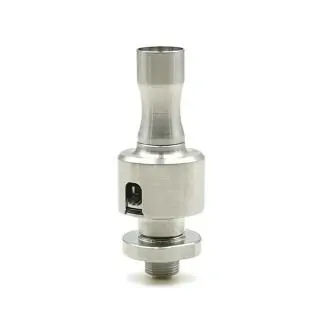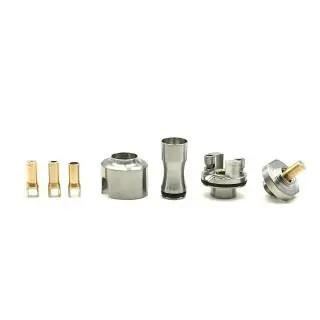 Efficiency and simplicity
The Exocet V2 is a single coil bridge with a diametrically opposed plot. It has a central airflow adjustable by different air tubes and its bell-shaped atomization chamber provides a unique flavor rendering. Mainly made of 304 steel, all brass parts are guaranteed lead free.
Significant improvements
This version 2 of L'Exocet does not change the fundamentals of this famous bridge. Attysmith widened the deck in order to simplify the resistance assemblies but he also reworked the bell in order to refine the rendering even more. This version 2 is supplied with 3 Air Tube allowing to vary the airflow by 1 mm, 2 mm and 3.3 mm opening.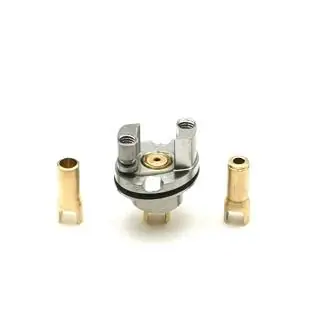 Package content
1 Exocet V2
3 Air Tube of 1 mm, 2 mm and 3.3 mm
1 Base 510
1 Bag of spare parts