The Pipeline Pro S is regulated box mod designed in Germany by the modder Dicodes. Equipped with a Dicodes chip with a maximum power of 80W and powered by an 18650 battery, the Pro S has a diameter of 23 mm and a height of 75.5 mm.
Pipeline Pro S by Dicodes
A mini format with the power of the Dicodes chip
Compact and qualitative
The Pro S is a reegulated box modd entirely designed in Germany by Dicodes. Mainly made of stainless steel and aluminum, the Pro S works with an 18650 battery. Its very small size (75.5 mm x 23 mm x 36 mm) will only be matched by its featherweight of only 83 g.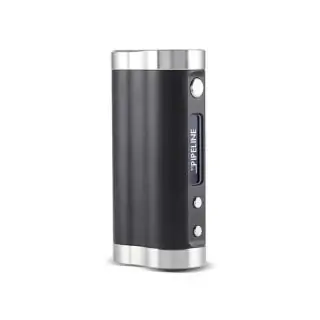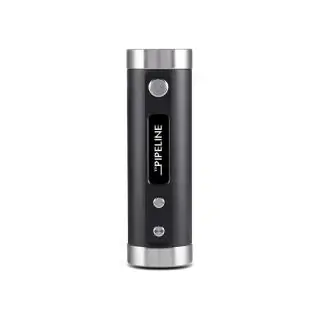 Top performance
Equipped with the Dicodes chip, the Pro S achieves 80 watts. This high-end chip offers a wide range of operating modes ranging from the traditional Power mode through the various temperature controls as well as bypass and Heat protection. Its large OLED screen on the front displays the main information and a function allows you to measure the internal resistance of the battery in order to refine the performance of the box.
Surprising
Dicodes with the Pro S has succeeded in implementing a USB-C port allowing charging without a box anywhere in addition to the still relevant CS1 port. A new feature is also emerging, Dynamic Power Boost. Once the "Dyn" mode is activated, it is possible to control the power boost for each inhalation!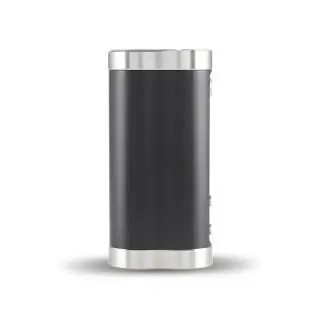 Contenu du packaging
1 Pipeline Pro S
1 NiFe 30 sample
Superbe box, vraiment très petite. La Pro Eighty parait énorme et lourde à côté ! Je doute que l'on fasse plus petit avec ce form factor. Chipset au top, port USBC... la totale. J'enlève juste une étoile pour un détail : les boutons on un peu de jeu. C'est la première fois que je constate ça avec cette marque.

Nicolas B.

published the 06/04/2022

following an order made on 26/03/2022