The Warhammer is a regulated box mod designed by BP Mods. Operating using an 18650 battery, its maximum power reaches 60 W. Its size is one of the most compact on the market and it is compatible with atomizers up to 24 mm in diameter.
Warhammer by BP Mods
BP Mods never stops innovating and has created one of the most compact 18650 boxes in the sector.
Size matters
The Warhammer is a regulated box mod operating using an 18650 battery. Designed by BP Mod the goal here is clearly the search for maximum compactness. In fact, the Warhammer is only 79.4 mm high, 40 mm wide and 24 mm thick, a feat for a box with a battery that is not integrated.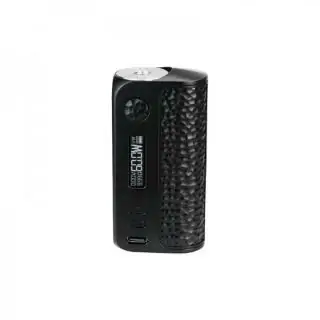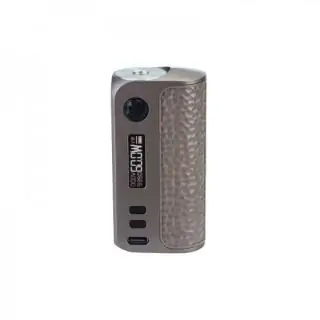 Performance
Despite its small size, the Warhammer allows, thanks to its chip equipped with 3 operating modes (VW, VV and TC), to reach the maximum power of 60 W. Equipped with a side screen, it also has a USB port–C located under its selection buttons.
Ergonomics and finishing
BP Mods has taken particular care with the Warhammer, as evidenced by the materials used and the coating of its embossed battery cover which gives it excellent grip. What's more, its weight of only 90 grams makes it a real asset that goes anywhere.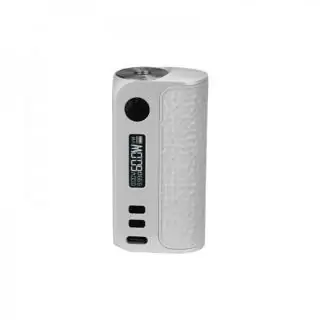 Contents of the packaging
1 Warhammer Box
1 USB-C Cable
1 User manual