The Aegis Max 2 is a regulated box mod from the GeekVape brand. In 21700 format, this box has a maximum power of 100W. Compatible with atomizers up to 25 mm in diameter, it is resistant to shocks, dust and humidity. Equipped with a USB-C port for recharging and a side locking button.
Aegis Max 100 by Geekvape
The Aegis Max brought up to date and more compact than ever!
All Terrain
The Aegis range has won its acclaim thanks to quality and robust boxes. This is once again the case with this version 2 of the Aegis Max. This box in 21700 format (18650 compatible with adapter) has been completely redesigned to be more compact and safe. With a size of 92 x 41 x 31 mm it is one of the most compact 21700 on the market. Certified IP68, it guarantees excellent resistance to shocks, humidity and also dust.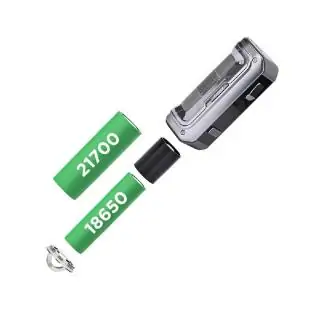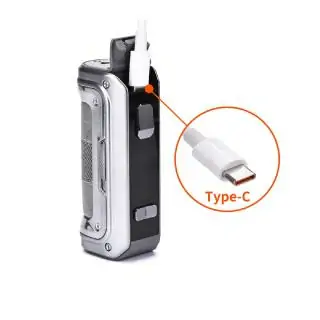 Electronic
The Aegis Max 2 sees its electronics modified and now offers a large color screen. Its chip can deliver a maximum of 100w and benefits from all the most useful operating modes, such as Power mode, Bypass temperature control and VPC. Its USB C port located at the top of the box allows fast charging and is waterproof thanks to a protective silicone.
Secure
GeekVape with this new range of box adds a new side button. This button allows you to fully lock the Aegis Max 2 with a simple movement. This contributes greatly to daily comfort avoiding 5 repeated clicks on the main button to turn off the mod.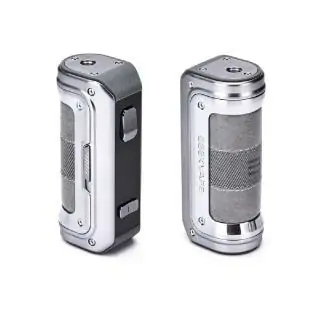 Package contents
1 Aegis 2 Max
1 USB-C cable
1 18650 adapter
1 User Manual