Haar by Van & Del Design and Todd's Reviews
Who better to design an atomizer than one of the biggest current reviewers and the famous Croatian moderator Van & Del Design?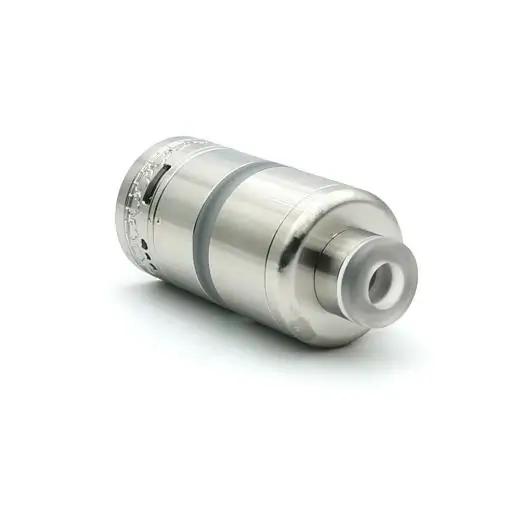 Made in 2020
The Haar is a RTA bottom coil 22 mm in diameter and 40 mm in height. Designed mainly in 316L stainless steel and PC1000, it has a single coil mounting plate. With a top filling and a capacity of 4 ml, the Haar also benefits from a liquid flow control which allows access to the deck even with a full tank.
Ergonomic tray
Todd's expertise and the know-how of Van & Del Design have contributed to making the Haar set more efficient. Access to the deck is secured by a locking ring located at the bottom of the atomizer. Once unscrewed, simply pull the tray down to remove it from the tank.
The deck consists of two diametrically opposite studs with air intake on the side that can accommodate a single coil mounting. The particularity of the Haar is that it mounts like a dripper, the liquid arrivals being made on the top of the plate which leaves a considerable place to install your resistance.
Versatile
The Haar airflow can cover a wide range of use from MTL to DL thanks to two series of holes of 1.6 mm, 1.4 mm and 1.2 mm. Coupled with this airflow two drip tips are provided to best match the selected print, one is oriented MTL with 3.5mm opening and the other DL with no less than 6mm of bore.
Content of the packaging
1 Haar
2 Drip Tip (DL and MTL)
1 sachet of spare