The Precisio GT RTA is a rebuildable atomizer designed by BD Vape. With a diameter of 22 mm, it has a single coil postless deck and top filling for a capacity of 3.7 ml. Its screws are made of titanium and its airflow rings allow you to oscillate between a DL and RDL vape.
Precisio RTA by BD Vape
Coming from the famous Precisio lineage, this GT version will conquer DL and RDL vaping enthusiasts!
New design
The Precisio GT RTA is a rebuildable atomizer with a diameter of 22 mm and a height of 58 mm. Its design has been completely reworked to be more contemporary and easier to use. The proof is in its filling with a quarter-turn opening in order to supply its tank with a capacity of 3.7 ml. This GT version benefits from titanium screws and crenellations in order to have easier access to its deck.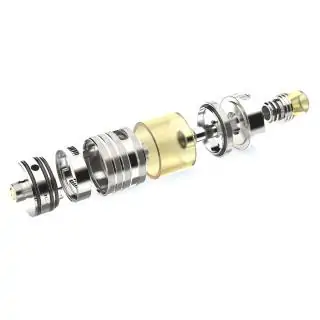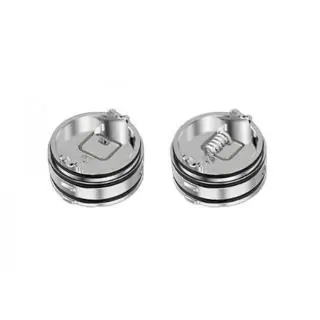 Postless and top feeding
The Precisio GT deck benefits from considerable space dedicated to assembly. This is thanks to its postless design that can accommodate all types of coil. On each side of the deck there is a guide allowing you to place the coil perfectly in the center of the RTA. Its liquid supply is now done by gravity, which allows the cotton to be saturated with optimal liquid quantity.
Airflow
The Precisio GT is designed for DL ​​or RDL vape enthusiasts. Airflow adjustment is done using interchangeable rings. Available in a number of 5 and ranging from an opening of 5.2 x 1.9 mm for the most restrictive to 10 x 1 mm for the most airy. These airflow rings allow the reduced chamber of the Precisio GT to make the most of your liquids.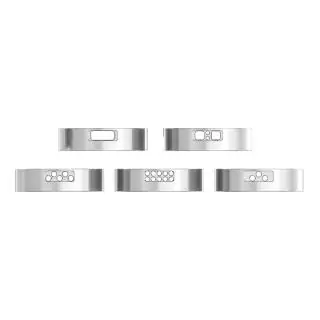 Package contents
1 Precisio GT
5 Airflow rings
1 Drip tip
2 Pre-made coils
2 Coton band
1 Bag of spare parts
1 User manual
| | |
| --- | --- |
| Brand | BD Vape |
| Capacity | 3.7ml |
| Material | Stainless steel |
| Connectors | 510 |
| Diameter | 22mm |
| Dimensions | 22 x 58 mm |
| Inhalation | Direct (DL), Restrictive Direct (RDL) |
| Tank | Pyrex |
| Filling | Bottom filling |
| Airflow | Side |
| Airflow Control | By interchangeable rings |
| Liquid Control | No |
| Deck | Single Coil |
| Type of product | RTA Tank |