RTA Atomizer Avatar by Amber Mods
A gem straight out of Amber Mods' Polish workshop.
Design and materials
The avatar is a single coil atomizer, with a diameter of 22 mm for a size of only 28 mm in the short version and 35 mm in the long version. Designed mainly in 316 stainless steel, the avatar has a superb finish with a micro-blasted body, a brushed ring marked with a clear and deep engraving as well as two PEI Ultem tanks.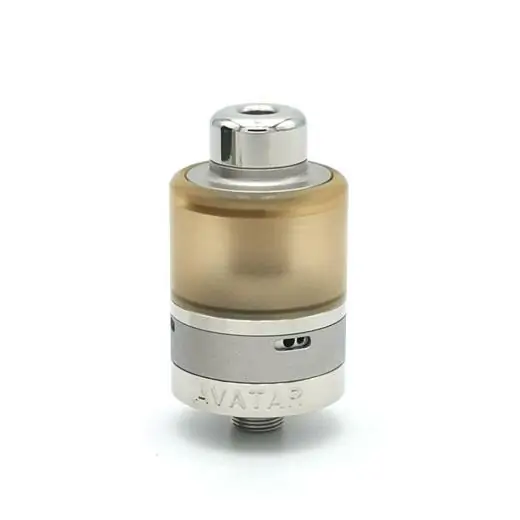 Its pin is gold plated and it is supplied with two tops caps, one for the 510 drip tip, the other for the proprietary brand drip tip.
Building and airflow
The Avatar deck is accessible by unscrewing the support ring and pulling on the pin. With a diameter of 12 mm, the plate leaves a substantial space for the most sophisticated assemblies that can be used with complex wire.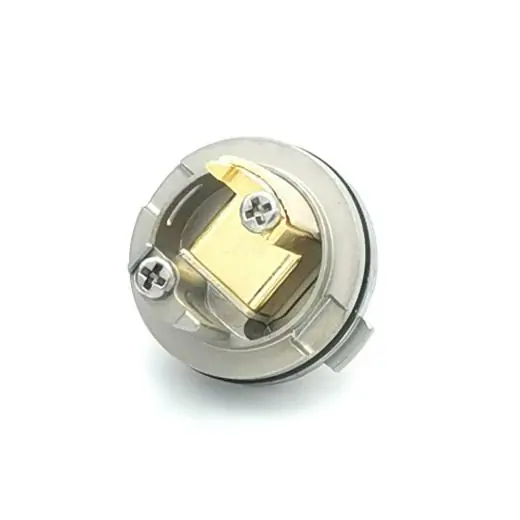 The air flow is located on the sides of the plate and is adjustable by a rotary ring. Three settings are available. The first airflow of 1 mm and a second of 1.5 mm in diameter will be ideal for restrictive draws. The last setting is an oblong hole of 1.5 mm by 2.85 mm for more aerial prints. The Avatar offers multiple configurations ranging from 1mm to almost 7mm aperture.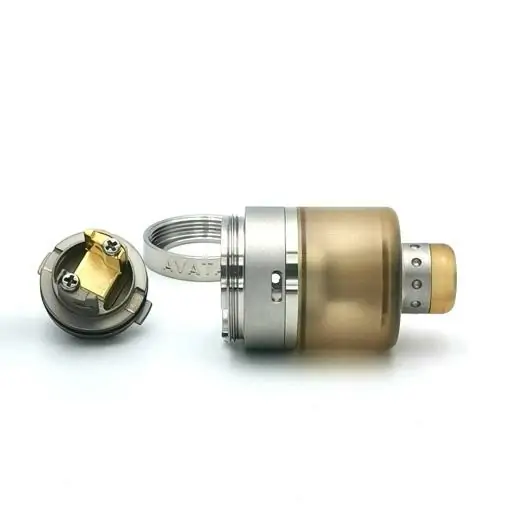 Daily use
The Avatar is very pleasant to use because it is perfectly machined and has everything you would expect from a high-end atomizer. It is filled from above by unscrewing the top cap. The filling holes are large and therefore compatible with all vials.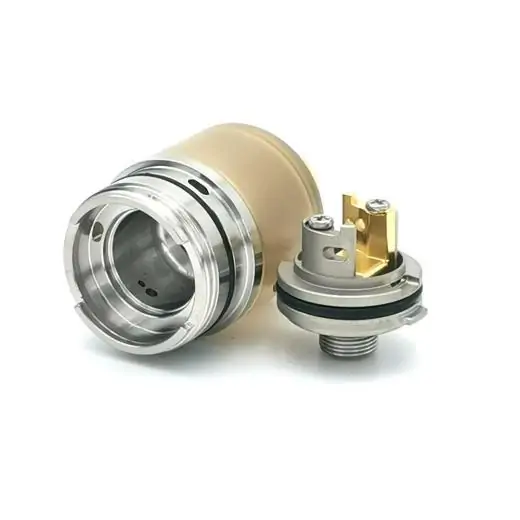 Its tanks are able to hold 3.4 or 5 ml of liquid depending on the option chosen. In addition, the liquid flow control will prevent any leaks during filling and during transport
The content of the packaging of the Avatar is generous and leaves the choice of its configuration, which will satisfy the most demanding vapers.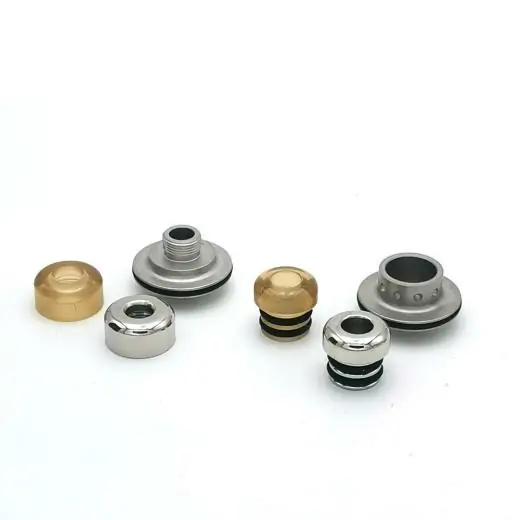 Content of the packaging
1 Avatar mounted with 3.5ml PEI tank and Top Cap for owner drip tip
1 PEI tank of 5ml
1 Top cap for 510 drip tip
1 Drip tip in Ultem 510
1 Drip tip in SS 510
1 Drip tip in Ultem owner
1 Drip tip in SS owner
1 bag of spare parts