The Vauban is a dripper made by the French duo VoluteModz. This 22mm atomizer is a ployvalent single coil. His deck is designed to be very easy to use. These multiple configurations offer a wide choice of inhalation, thanks to several inserts provided. The finishes of Vauban are of a high quality and its design is refined Volute Modz in sum.
Dripper Vauban by Volute Modz
Robin and Nicolas, the two Orléanais of Volute Modz we deliver once again a piece of a high quality finish, all with an elegant look ... The Vauban! Designed to satisfy a wide audience, the Vauban is a dripper of great versatility and easy to use.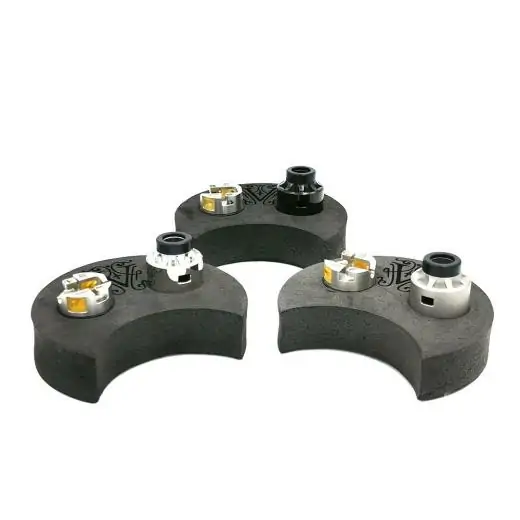 The style
When we talk about Volute Modz, we imagine right away a neat and refined atomizer! Well Vauban is not left out. Its different top cap finishes (polished black, polished steel and Satin) are a feast for the eyes. Its sleek design will fit perfectly with any mod. In order not to alter the refined line of the Vauban the fine engravings of the serial number and the Volutz logo are on the deck.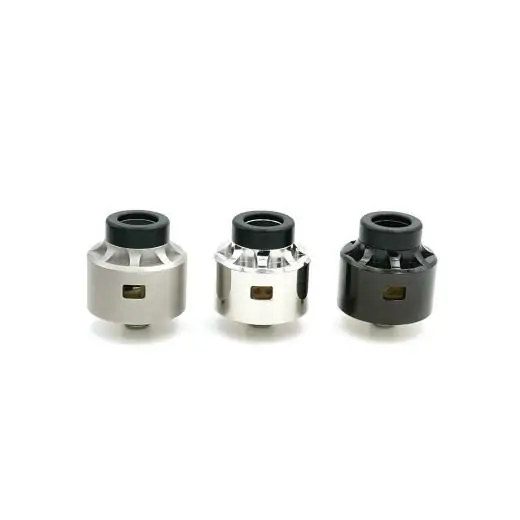 Technical side
In the Vauban there is reflection, everything is thought to simplify life! Firstly the studs with head screws are diagonally opposed, creating a gap and a large gap that facilitates the insertion of the resistance without torsion. In addition, a clearance at the back makes it easy to cut the wires without the risk of a short circuit. A notch allows to place your coil at the right height while keeping a perfect axis.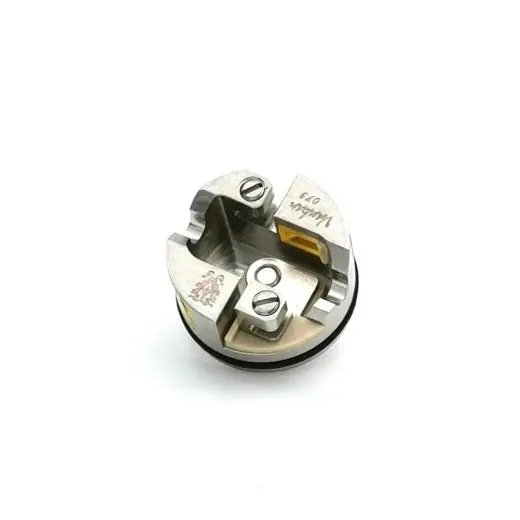 Regarding the airflow this one is utra versatile and offers a range from very tight (MTL) to very open. The various air duct inserts of the Vauban allow optimal cooling of your resistance. In addition these interchangeable inserts which are seven in number, offer an airflow adapted to the power of your editing. All with a rendering of flavors accurate and unaltered. What's more, fine adjustment is possible by simply rotating the topcap.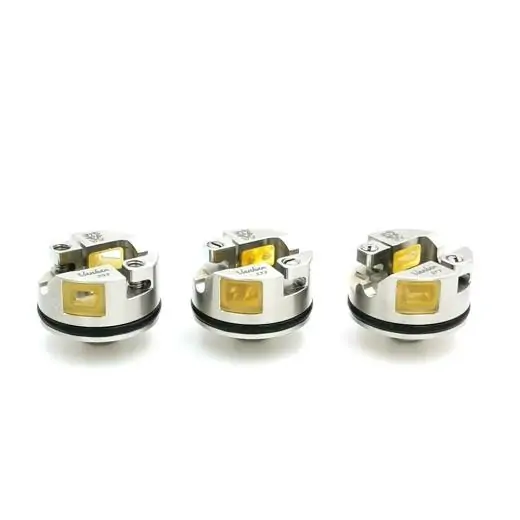 On the topcap Vauban is screwed an integrated driptop (we imagine here future customization accessories) compatible with the drip tips format 510.
Package content
1 x Vauban
1 x pin 510 regular
1 x pin 510 squonk
7 x inserts Ultem
1 x spare kit
Qualité, simplicité de montage et rendu de saveurs incroyable

Anonymous customer

published the 18/07/2020

following an order made on 06/07/2020

Petit rda excellent, système de montage ingénieux et le système des plugs permet de trouver un air flow qui vous convient quelque soit votre vap Très bonne restitution des saveurs

Anonymous customer

published the 01/12/2019

following an order made on 28/11/2019