The Dead Rabbit V3 RDA is a dripper designed by Hellvape. With a diameter of 24mm for a height of 37.35 mm, it is clearly oriented for a DL vape and can be mounted in single or dual coil. BF compatible, it has an antibacterial 810 drip tip.
Product available with different options
Dead Rabbit V3 RDA by Hellvape
The ideal companion for aerial dripper enthusiasts!
Efficient
The Dead Rabbit V3 RDA, is the third version of the drippers of the same name from the manufacturer Hellvape. Taking up what made the success of its predecessors while improving the comfort of use, there is no doubt that the Dead Rabbit V3 will delight vapers in search of clouds and flavors. Its 24mm diameter will accommodate the most exotic single or dual coil builds thanks to its velocity type studs inclined towards the center of the deck.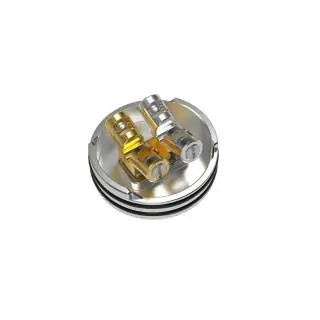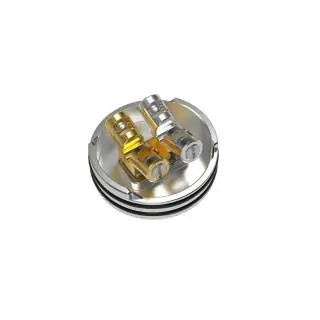 Airflow reworked
With this version 3 Hellvape equips the Dead Rabbit V3 RDA with a new air intake system. In addition to 6 large slits distributed on both sides of the top cap offering the most consistent airflow, a honeycomb hole appears in order to gain precision and adjustment.
Bottom Feeder
The Dead Rabbit V3 RDA offers bottom feeder compatibility. The liquid outlets have been revised to guarantee a better supply of your resistances as well as its tank which sees its enlarged volume for more autonomy.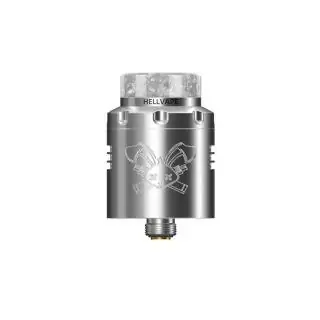 Package contents
1 Dead Rabbit V3 RDA
1 Drip tip 810
1 Pin BF
1 Bag of spare parts