Verso 21700 Defcon - SnV Mods
Verso 21700 Defcon by SnV Mods is a robust and elegant bottom feeder mechanical box. It is designed to work with a 21700 battery and is made of MJF PA12 Carbon, a durable and scratch-resistant material. Silver lamellas and silver-plated Reset PRC pin ensure excellent conductivity and responsiveness.
The Verso is a "naked" box, which means that the battery is visible. It is also equipped with a lockable side switch for optimal security.
The Verso is the most compact box from SnV Mods. Sporting a "Naked" style, it retains the characteristics specific to the brand, in particular its MJF body and a lockable switch.
Characteristics
The Verso is made by MJF 3D printing, a process that uses nylon and carbon powder to give it its robustness and pleasant feel. This new version benefits from a micro-blasting treatment which gives it a satin appearance, greater resistance to scratches and a very deep black color. The grip of the Verso has been designed so that it is forgotten once in the palm. Its very large squonk hole makes it easy to fill your favorite RDA. Its rounded shapes and ear location perfect its ergonomics.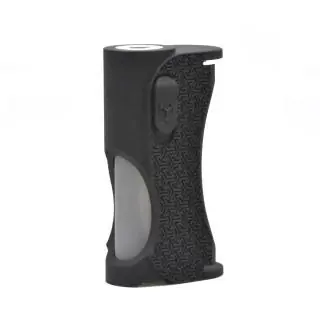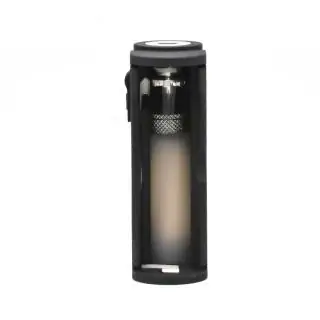 Full mecha
The Verso is a mechanical box that works with a 21700 battery. Its silver slats, which reduce the risk of oxidation, and its PRC Reset pin guarantee foolproof responsiveness.
Easy to live with
The Verso is now equipped with the latest SnV Mods lockable switch, which allows you to lock it with a simple movement to transport it safely. The MM Dinky +10 Silicone vial that accompanies it has a capacity of 7, 5ml. It can be filled either with a Refill bottle or by simply pulling it out of the Verso.