e-Pipe model Scarecrow in Rosewood wood and its Stem Scar in ebonite made in France by Créavap. Operating with an 18650 battery, the Scarecrow is a mechanical e-Pipe. The diameter of its rod fitted with a spring-loaded connector is 22 mm.
E-Pipe Scarecrow Rosewood - Créavap
Another magnificent object from the Crévap workshop! The Scarecrow is an e-pipe approaching the design of fantastic film pipes made of Rosewood wood, the Scarecrow works with an 18650 battery. It will be delivered to you in a sublime case accompanied by its Scar stem
Dimensions
The Bowl is 38 mm in diameter for a height of 86 mm, it ensures an excellent and comfortable grip, all with style, worthy of the white wizard. The rod is 22 mm in diameter. The Scarecrow will therefore easily match with 22mm and lower atomizers.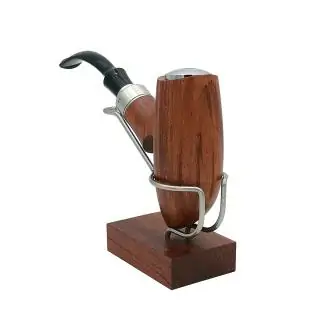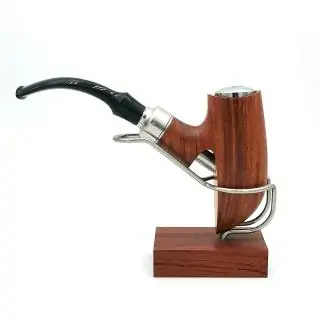 Technical side
The Scarecrow has an adjustable 510 connector thanks to its spring loaded pin. It has an aluminum switch, at the bottom of the bowl a spring will ensure safety, it will crash in the event of a malfunction. Note that the switch is not lockable, so carry your Scarecrow with care
The Stem
The Scar stem by Créavap made of ebonite (material used for traditional pipe stems) curved 8.8 cm has a flat spout and a tenon adapted to 510 atomizers.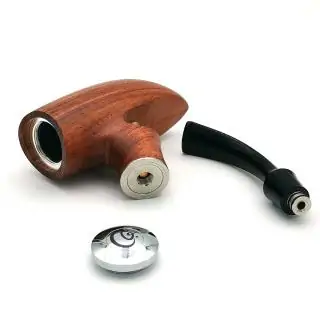 Sold without support or atomizer.