Gandalf E-Pipe, crafted in Wenge wood, accompanied by the Army Stem in ebonite, meticulously created by Créavap in France. This mechanical e-pipe operates with an 18350 battery. The stem, equipped with a spring-loaded connector, has a diameter of 22 mm.
E-Pipe Gandalf 18350 Wengé - Créavap
A stunning addition emerges from the Crévap workshop! The Gandalf E-Pipe, drawing inspiration from classic pipe designs, is crafted in Wenge wood and operates with an 18350 battery. It comes beautifully packaged, accompanied by its "Army" stem.
Dimensions
The bowl boasts a diameter of 40 mm and a height of 54 mm, ensuring an excellent and comfortable grip. The stem has a diameter of 22 mm. The Gandalf seamlessly complements atomizers of 22 mm and below.
Equipped with an adjustable 510 connector and a spring-loaded pin, it features an aluminum switch located at the bottom of the bowl. A spring ensures safety in case of malfunction. Note that the switch is not lockable, so it's recommended to handle your Gandalf with care during transport.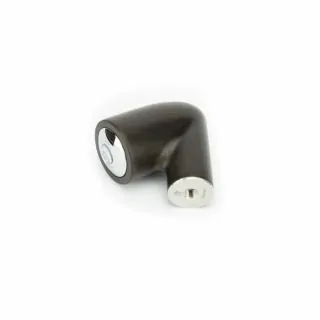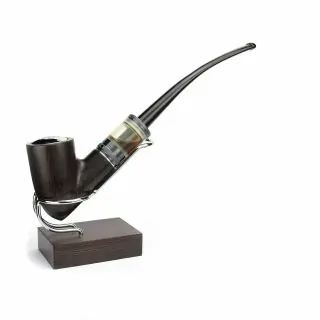 Technical Features
The Créavap Army stem, crafted in ebonite (a traditional material for pipe stems), is curved at 6.7 cm. It features a flat bit and a tenon suitable for 510 atomizers.
Sold without stand or atomizer.