The DotMission is a rebuildable atomizer for Dot AIO and Dot AIO SE designed by the Mission XV modder. Allowing single coil builds, it can contain approximately 3.5 ml of liquid and has an air flow adjustment by interchangeable module.
DotMission by MissionXV
The most advanced RBA atomizer for the Dot AIO
Immediate boarding
The DotMission is an all in one rebuildable atomizer for Dot AIO and Dot AIO SE from DotMod. Designed by Mission XV, it has a single coil deck and a capacity of approximately 3.5 ml with filling from the front thanks to a silicone plug.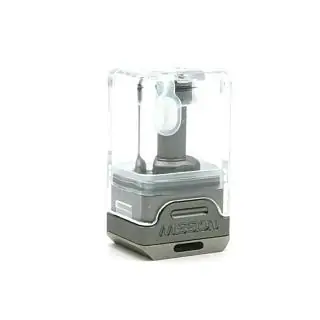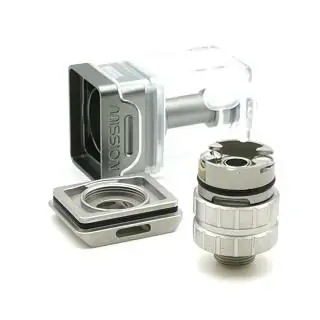 Comfort
With the DotMission, MissionXV offers a RBA with the most perfect finishes and great comfort of use. Its single coil plate is able to accept a wide variety of coil thanks to its two parallel opposite retaining screws. Not insignificant advantage, it is possible to access the assembly without having to empty the tank. Mission accomplished!
Air Mission
The DotMission passed the wind tunnel test with flying colors. Its central airflow is adjustable thanks to screwable modules of different diameters. Three in number, they will allow you to modify the airflow from 1.2 mm to 2.1 mm and 3.5 mm in order to best adjust the air draft to your liking.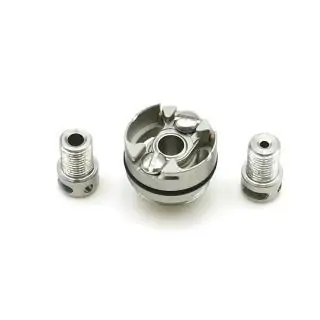 Package content
1 Dot Mission
1 Base 510
3 Modules of 1.2 mm, 2.1 mm and 3.5 mm
1 Bag of spare parts