The Zeus Z Nano 2 Tank is a clearomizer designed by GeekVape. With a capacity of 3.5 ml for a diameter of 22 mm, it benefits from an airflow from the top preventing liquid leaks. RDL and DL oriented, it has top filling and a 510 drip tip.
Z Nano 2 Tank by GeekVape
Geekvape offers with the Z Nano 2 Tank a state-of-the-art clearomizer for the RDL - DLR public.
A discreet clearomizer
The Z Nano 2 Tank takes up almost in every way what makes the success of the Z Tank from GeekVape. Its diameter of 22 mm will be compatible with almost all boxes on the market. Filled from the top, its reservoir can hold up to 3.5ml of e-liquid.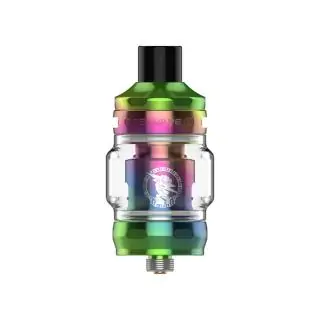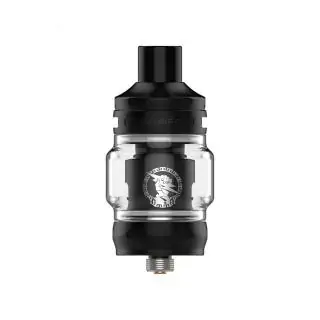 Leak proof
Geekvape on this clearomizer has positioned the air inlet at the top just like on the Zeus. With this system, no more untimely leaks of e-liquid. The rotating ring located at its top allows very precise adjustment of the air intake which can oscillate between an MTL or DL ​​vape depending on the desired profile.
Serie B
Delivered with two resistors, the Z Nano Tank 2 has something to surprise. These are very easy to install because there is no screw thread and simply clip into the tank. Working with the GeekVape resistance Series B, it will be possible to vape between 10 and 40 watts depending on the resistance selected.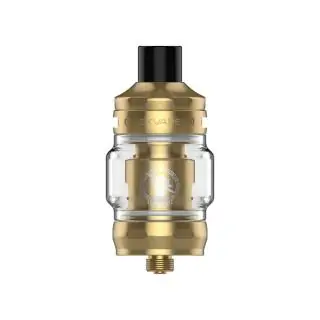 Package content
1 Z Nano 2 Tank
1 Pyrex tank of 2 ml
1 0.2 ohm Coil
1 0.6 ohm Coil
1 Bag of spare parts
1 User manual
| | |
| --- | --- |
| Brand | Geekvape |
| Capacity | 3.5ml, 02ml |
| Material | Stainless steel |
| Connectors | 510 |
| Diameter | 22mm |
| Inhalation | Restrictive Direct (RDL), Direct (DL) |
| Tank | Borosilicate |
| Filling | Bottom filling |
| Airflow | Top |
| Airflow Control | Yes |
| Liquid Control | No |
| Deck | Non Rebuildable |
| Origin | China |
| Type of product | Clearomizer |