The Zenith 2 is a clearomizer designed by Innokin. With a diameter of 26 mm for a maximum of 5.5 ml of capacity, it is oriented towards indirect and restrictive vape. Top-filled, it is compatible with Z-Coils.
Zenith 2 by Innokin
Innokin brings up to date what is surely one of the best MTL clearomizers on the market, the Zenith!
Upgrades
With the Zenith II Innokin takes up what made the Zenith so successful while adding more capacity and comfort of use. Taking the design of its predecessor, this new version expands from 24mm in diameter to 26mm. This benefits its capacity which is now 5.5 ml!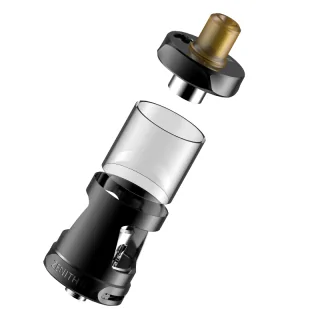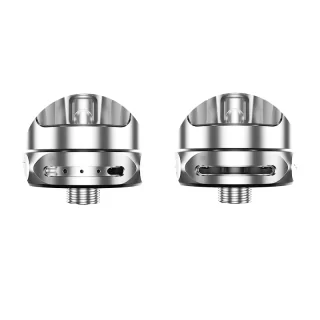 A reworked airflow
Still as efficient in MTL use thanks to its air flow adjustment ring located at its base, the Zenith 2 now accommodates a wide slot so that it can switch to restrictive direct inhalation. Perfect for those who want to use the full potential of the 0.3 ohm and 1 ohm Z-Coils. Their installation without screws, always so easy, will delight beginners as well as confirmed vapers.
Ergonomic and secure
The Zenith 2 is filled from the top, a simple rotation of the upper ring will fill the tank. In addition, it is now possible to unscrew the entire upper part in order to have access to the pyrex glass in order to change it in the event of breakage.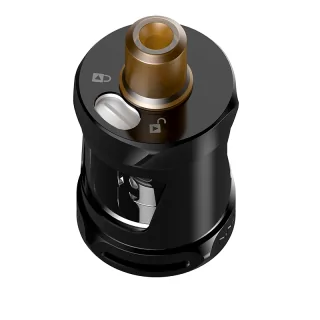 Contenu du packaging
1 Zenith II
1 0.8 ohm Coil
1 1.6 ohm Coil
1 additional tank
1 Drip Tip
1 Seal kit
1 User manual
| | |
| --- | --- |
| Brand | Innokin |
| Capacity | 5.5ml |
| Material | Stainless steel |
| Connectors | 510 |
| Diameter | 26mm |
| Dimensions | 26x 21.7 mm |
| Inhalation | Restrictive Direct (RDL), Indirect (MTL) |
| Tank | Borosilicate |
| Filling | Bottom filling |
| Airflow | Bottom |
| Airflow Control | Yes |
| Liquid Control | No |
| Deck | Non Rebuildable |
| Difficulty | Easy |
| Origin | China |
| Type of product | Clearomizer |