The Z Max is a DL Clearomiser designed by GeekVape with a capacity of 4 ml or 2 ml. Successor of the Zeus Tank, it is equipped with a top filling, an leakproof system and accommodates new coils, the M series.
Z Max by Geekvape
The evolution of the most famous clearomiser.
The Z Tank on hormones
Building on the success generated by the Zeus Sub ohm clearomiser renamed Z Tank, GeekVape has completely redesigned it to result in the Z Max. With a diameter of 26 mm at its base and 32 mm wide, with the widest lens, the Z Max is gaining ground and offers a maximum capacity of 4 ml .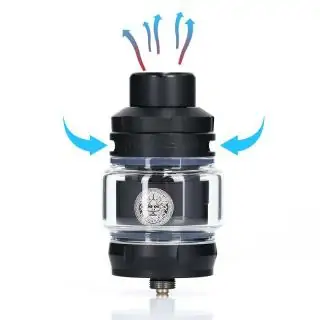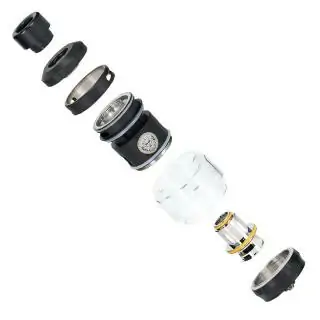 Even more effective coils
The Z Max is accompanied by two resistors, one in 0.14 ohm and another in 0.2 ohm. Their technology is inspired by their predecessors but they have a much larger diameter and now allow you to play on the rendering of your liquids depending on which one you choose! The Z Max is compatible with M series coils.
Always so practical
This new version does not cut corners on the qualities of GeekVape atomizers. The air inlets positioned on the top of the clearomizer prevent liquid leaks and it is filled as usual, from the top of the tank, by unscrewing the top cap by a quarter of a turn. The change of resistance is meanwhile simplified to its maximum, it is now enough to clip it directly into the tank, exit the fools.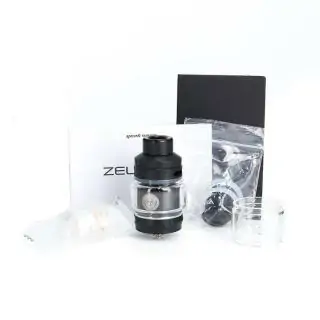 Contents of the packaging
1 Z Max
1 M 0.14 coil
1 M 0.2 coil
1 Drip Tip 810
1 Tank of 2ml
1 Bag of spare parts
1 User Manual