The P Sub Ohm Tank is a clearomizer designed by Geekvape. With a diameter of 26 mm, it has a capacity of 5 ml and a filling from the top. Equipped with the anti-leak system with an adjustable airflow in the center of the tank, it works with Z coils.
Product available with different options
P SubOhm Tank by Geekvape
The P Sub Ohm Tank for Poseidon comes to compete with the most famous of Geekvape atomizers the Z Sub Ohm Tank.
Design
GeekVape with the P Sub Ohm Tank thinks big. The diameter of this clearomizer is 26 mm for a height of 59.35 mm. Its main asset is its large capacity of 5ml and its anti-leak airlfow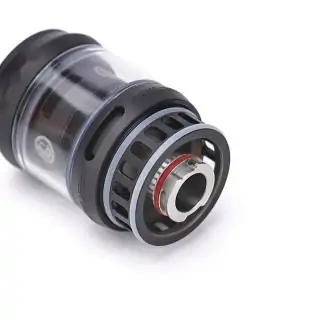 Innovative and resistant
The P Sub Ohm Tank innovates with 3 air inlets not at the top but in the center of the clearomiser, adjustable by a rotating ring. It still benefits from the anti-leak system and has two tanks. This design allows it to have high impact resistance thanks to thicker borosilicate reservoirs supported by a metal frame.
Z Coil compatible
Resolutely DL oriented with its 810 drip tip, the P Sub Ohm Tank is compatible with Z coils. Composed of Kanthal A1 and Mesh, they perfectly restore the flavors of liquids and are particularly effective with liquids containing a lot of VG.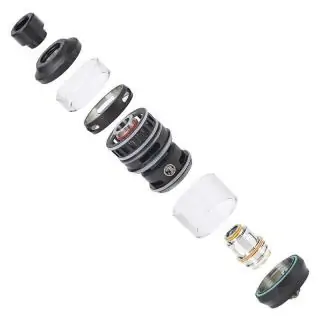 Contenu du packaging
1 P Sub Ohm Tank
1 Z resistance 0.2 ohm
1 Z resistance 0.4 ohm
1 replacement Pyrex of 5ml
1 Bag of spare parts
1 User manual