Vision RBA 1.5 Gun Metal - Umbrella Mods
The Vision RBA 1.5 Gun Metal is a Boro tank AIO atomizer designed by Umbrella Mods. Compatible with mods accepting the boro R4 format, the particularity of the Vision RBA is to be anti-leak and anti-condensation thanks to an air supply system through the drip tip. Equipped with a single coil deck, its airflow is adjustable by interchangeable pins and its filling is done on the front.
Vision RBA 1.5 Gun Metal by Umbrella Mods
Updated version of the Vision RBA which now offer a deck with Phillips screws and a wider choice of airflow option.
Design
The Vision RBA 1.5 Gun Metal is an AIO atomizer compatible with mods in Boro R4 format. Designed in 316L stainless steel, it has a rebuildable single coil deck with diametrically opposed studs and it has a capacity of 4 ml thanks to its PCTG tank. This version is equipped with a brand new Gun Metal color coating and Phillips screws to facilitate the assembly of the coil.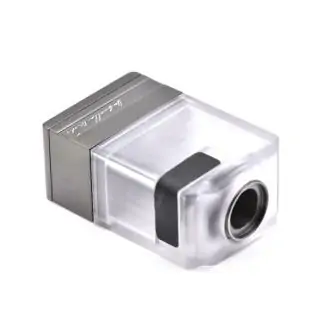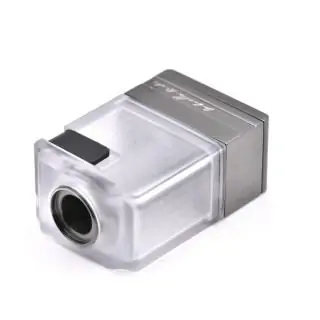 Remarkable Engineering
Umbrella Mods can boast of having designed the only AIO tank to be free of leaks or condensation. The Vision keeps this promise thanks to an ingenious double chimney system. Indeed, the central chimney of the Vision is divided into 2 parts, one of which comes out slightly once installed in an AIO box in order to allow air to pass between the AIO connection and the drip tip. This system guarantees that no drop of liquid can escape from the underside of the tank.
Modular airflow and 510
The Vision RBA has a 510 adapter to make it compatible with most boxes to stabilize your resistance. Two drip tips in 510 format are provided to deliver the best MTL and RDL experience. Additionally, it comes with a total of 9 airflow pins allowing fine adjustments ranging from 0.9mm to 4.2mm opening.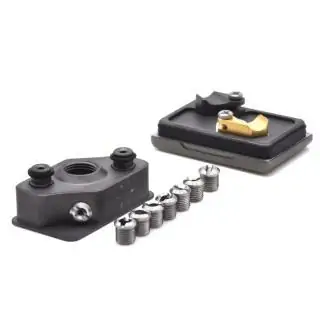 Package contents
1 Vision RBA 1.5 Gun Metal
8 airflow pins (0.9mmx2, 1.2mmx2, 1.8mmx2 and 2.1mmx2)
1 Solid Pin
2 Drip tip
1 Nut
1 Bag of spare parts
1 User Manual