Droid Boro RDTA - BD Vape x Hirano Design
The Droid Boro RDTA is a Boro Tank AIO designed by BD Vape in collaboration with Hirano Design. Compatible with the Boro format, it has a single coil deck, front airflow adjustment and a steel cable capillary system.
Droid Boro RDTA by BD Vape
The RDTA at your fingertips!
Design
The Droid Boro RDTA was born from the collaboration between BD Vape and Hirano Design. Its RDTA format (resistance above the tank) and its atypical design give it a great look. This allows it to differentiate itself from the competition with a rendering of its own.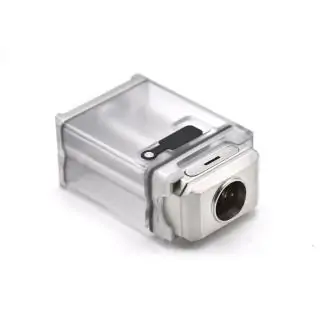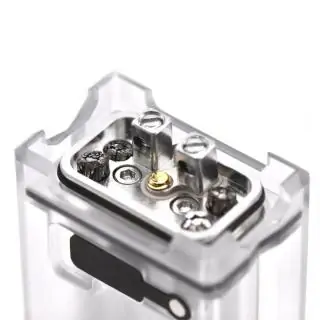 Deck
The Droid Boro RDTA Mounting Plate is made up of two parallel opposite studs just below its top cap. Its liquid supply is done naturally thanks to the capillarity of the stainless steel cables which plunge into the tank allowing the resistance to be perfectly irrigated. Its tank with a capacity of 3.7 ml has a filling on the front and an 510 adapter is delivered to facilitate the stabilization of the coil.
Versatile Airflow
The Droid Boro RDTA does not put its airflow control aside. No less than 6 airflow inserts are provided in order to be able to regulate the incoming air flow. Easy to access, it is located on the front of the top cap and they are clipped onto the latter. It will be possible to vary between 0.5 mm and 4 mm of opening allowing an MTL, RDL and DL print.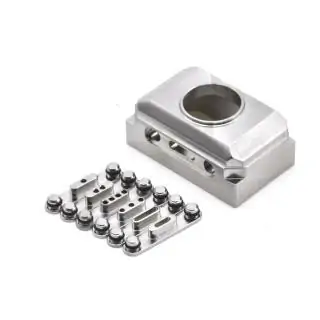 Contenu du packaging
1 Droid Boro RDTA
6 airflow inserts (0.5mm, 1mm, 1.5mm, 2mm, 2mmx1mm, 4mmx1mm)
1 510 adapter
1 Bag of spare parts
1 User Manual
| | |
| --- | --- |
| Brand | Hirano Design, BD Vape |
| Capacity | 3.7ml |
| Material | Stainless steel |
| Connectors | AiO Billet Box, 510 |
| Inhalation | Restrictive Direct (RDL), Indirect (MTL) |
| Tank | PCTG |
| Filling | Front |
| Airflow | Top |
| Airflow Control | By interchangeable pins |
| Deck | Single Coil |
| Origin | China |
| Type of product | Boro Tank Atomizer |