The Orbit by Mission XV is a rebuildable AIO atomizer designed for the Billet Box or Boro R4 compatible devices. Composed of a PCTG tank part with a capacity of 4.5 ml and a front filling, it has a single coil deck with opposite studs. Typed MTL-RDL, its airflow is adjustable by a screw system.
Orbit by Mission XV
Once again Mission XV by conquering the AIO devices with a spectacular all-in-one bridge.
Materials and machining
The Orbit is designed by the Canadian Mission XV team. Specializing in AIO box accessories, Mission XV presents with the Orbit its first Billet Box AIO RBA compatible with Boro R4 devices. Composed of a PCTG tank with a capacity of 4.5 ml and a stainless steel deck part, the Orbit has excellent machining quality as well as a very successful microblasted finish.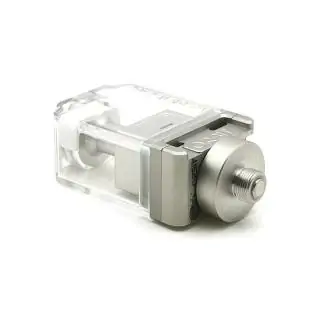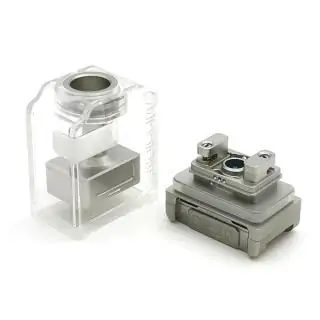 Deck characteristics
The lower part of the Orbit houses its mounting plate. With an area of ​​6.5 mm by 8.55 mm it will be easy to come and place a coil. His two diametrically opposed posts will accept a wide variety of resistance. On each side of the deck two channels, to accommodate the cotton and participate in a simple and intuitive dosage. The liquid supply is via the sides of the deck ensuring a perfect supply of the coil.
Modular airflow
Mission XV with the Orbit offers an innovative and ergonomic airflow system. Ranging from 1.2 mm to 4.5 mm opening, it is adjustable by means of a conical screw under the plate obstructing the air outlet under the coil. In addition, the Orbit has air intake on the front and sides of the deck to be compatible with existing and future systems.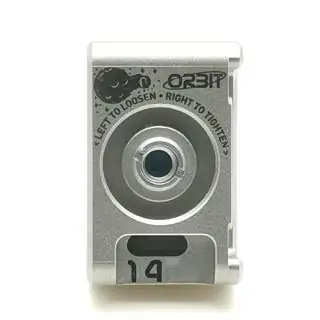 Content of the packaging
1 Orbit
1 510 Adapter
1 Bag of spare parts