Bishop Cubed - Ambition Mods
The Bishop Cubed is a rebuildable AIO atomizer designed for AIO mods compatible with the boro R4 format. Manufactured by Ambition Mods, the Bishop³ is composed of a 5 ml tank with front filling, a single coil deck and interchangeable airflow pins.
Bishop Cubed by Ambition Mods & The Vaping Gentlemen
Ambition Mods flagship atomizer in AIO format.
Specs
The Bishop Cubed is directly inspired by its predecessor the Bishop RTA. This version is specially designed for AIO mods compatible with the boro R4 format. It has a tank with a capacity of 5 ml with an ingenious filling on both sides of its front. Its single coil deck, takes up the basics of the RTA with two diametrically opposed studs and two lugs in order to come and put the cotton on it. Its liquid supply is carried out from the top and two tanks on the sides of the deck allow to collect the excess of condensation.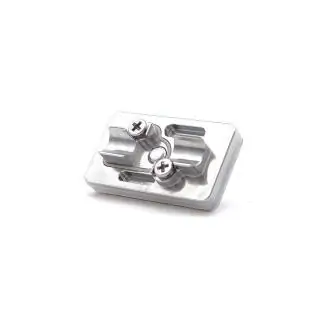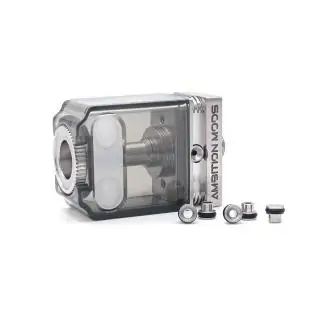 MTL-RDL
Ambition Mods keeps its system of interchangeable pins for the air supply of the Bishop Cubed. Delivered with a total of 9 pins (1 solid, 2 of 1.2 mm, 2 of 1.6 mm and 2 of 2.0 mm), it will be possible to oscillate precisely between a restrictive vape or not. Major advantage of the Bishop³, it is not necessary to remove the coil in order to modify the air flow because the pins are located on the tank part and not in the center of the deck.
Customizable
The Bishop³ RBA Tank comes with two PCTG tanks, one transparent and the other smoked black. Very easy to change it will be possible to acquire other colored tanks to give even more style to the Bishop Cubed!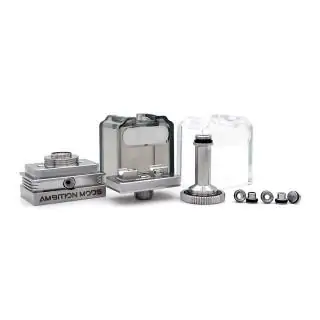 Package contents
1 Bishop Cubed
1 Solid Pin
2 Pins 1.2 mm (pre-installed)
2 Pins 1.6mm
2 Pins 2.0 mm
1 Smoked black tank
1 bag of spare parts
| | |
| --- | --- |
| Brand | Ambition Mods |
| Capacity | 05ml |
| Material | Stainless steel 316 |
| Connectors | 510 |
| Dimensions | 16.5 x 25.8 x 40mm |
| Inhalation | Restrictive Direct (RDL), Indirect (MTL) |
| Tank | PCTG |
| Filling | Front |
| Airflow | Side |
| Airflow Control | Yes |
| Liquid Control | No |
| Deck | Single Coil |
| Origin | China |
| Type of product | Boro Tank Atomizer |