The B-01 v2 is a rebuildable AIO atomizer designed by modder SKNKWORX in the USA. Compatible with AIO mods using the boro R4 format, the B-01 is a top coil and it features multiple airflow settings ranging from MTL to RDL.
B-01 v2 by SKNKWORX
The top coil straight from the USA
Specs
The B-01 is a rebuildable atomizer designed in the USA by modder SKNKWORX. A small revolution on its own, it is one of the first to offer a deck in the high position (top coil). Equipped with two diametrically opposed pads, the B-01 is single coil. Its tank located below the tray can be filled on the front with a silicone tab.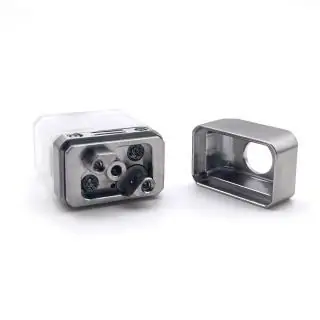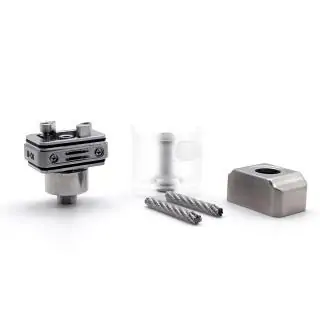 Capillarity and stabilization
The top coil in the world of AIOs is rare due to their liquid supply which goes against gravity but SKNKWORX with the B-01 provides two stainless steel cables which once installed in the tank will allow the liquid to rise up to the plate . This ingenious system works here perfectly for the AIO format and allows you to benefit from a rendering that is totally different from conventional bridges. Regarding the stabilization of the resistance, a 510 adapter is added to the plate once the tank is removed in order to be mounted on a regulated mod. Note that the tank does not need to be empty to perform this operation.
Airflow
Although its format is atypical, the B-01 has an airflow adjustable by interchangeable pins. Located in the center of the plate, the air outlet can be modulated between the MTL and the RDL (from 1.0 mm to 3.0 mm). The air inlet is located on the front and is protected by a grid. Compatible with the majority of AIO mods, it should be noted that for users of boxes with side air intake, this grille can be unscrewed in order to be replaced by one specifically designed for the Billet Box which will need to be fitted with a holed panel in order to be able to use the B-01.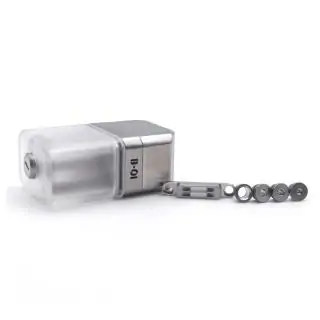 Package contents
1 B-01 v2
4 Airflow Pins (1.0 mm, 2.0 mm, 2.5 mm et 3.0 mm)
1 Embossed airflow grid
1 Bag of spare parts
1 510 Adapter.