The 520 Tank is an AIO atomizer designed for AIO mods compatible with the boro R4 format. It consists of a rebuildable part, and two chimneys allowing the use of BVC or PnP coils. With a capacity of 4.2 ml, it has a front filling and a large airflow panel.
520 Tank by Cthulhu
The most versatile bridge on the market!
General aspect
Cthulhu Mod asserts itself in the AIO sector and once again proves its ingenuity with the 520 Tank. With a capacity of 4.2 ml, the 520 Tank is compatible with AIO boxes accepting the Boro R4 format. It has a filling on the front, thanks to a silicone tab and is compatible with the vast majority of bridges on the market.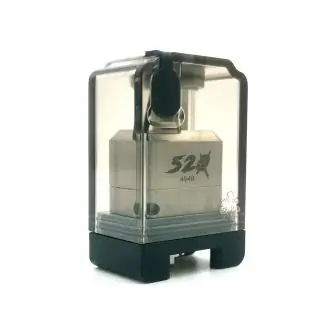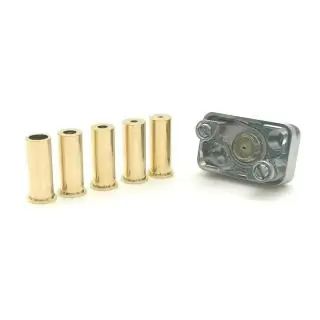 Rebuildable option
The 520 Tank comes assembled with the rebuildable bridge. Its deck is composed of two diametrically opposed pads, and a liquid supply from below. Its central air inlet is adjustable by interchangeable pins which will allow a vape ranging from MTL to DL thanks to its 6 airflow settings of 1.0 mm, 2.0 mm, 2.5 mm, 3.5 mm, 4.5 mm.
PnP - Nautilus option
To make it one of the most versatile bridges, Cthulhu Mod comes with the 520 Tank two funnels that allow it to accommodate atomizer heads. One of them is specially designed for the BVC coils which will be associated with the transparent base while the other will make the 520 Tank compatible with the PnP and GTX heads.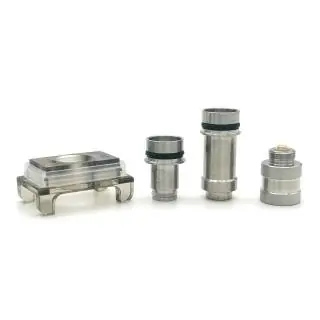 Package contents
1 520 Tanks
1 BVC chimney
1 Fireplace PnP, GTX
6 airflow pins
1 Bag of spare parts
| | |
| --- | --- |
| Brand | Cthulhu Mod |
| Capacity | 4.2ml |
| Material | Stainless steel |
| Connectors | AiO Billet Box, 510 |
| Inhalation | Restrictive Direct (RDL), Direct (DL), Indirect (MTL) |
| Tank | PCTG |
| Filling | Front |
| Airflow | Bottom |
| Airflow Control | Yes |
| Liquid Control | No |
| Deck | Single Coil |
| Origin | China |
| Type of product | Boro Tank Atomizer, Boro Bridge |