The Odd Job Boro RBA is a Boro Tank Atomizer designed by Suicide Mods for mods compatible with the Boro R4 format. Composed of a tank with a capacity of 4 ml, it has a single coil deck, with an air flow control ring and a front filling.
Odd Job Boro RBA by Suicide Mods
An atypical deck for this new rebuildable Boro Tank by Suicide Mods
Design
Using the Boro R4 format, it has a capacity of 4 ml with filling on the front and a single coil deck with double offset posts making it easier to mount the resistance. Practical, stabilization is done using a 510 pin which simply screws onto the base of the tray.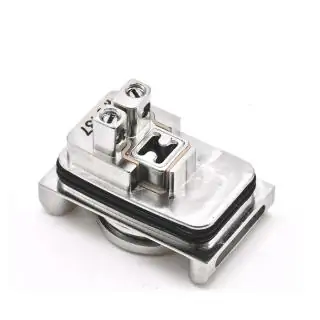 Airflow
The Odd Job has air flow control by rotating a ring located under the deck. Exit the pins, this system makes the atomizer much easier to live with. Oriented RDL to DL, it will delight lovers of aerial vaping.
Atomization chamber
With H-shaped machining, the air outlet striking directly under the coil provides excellent air flow circulation. The design of the atomization chamber, also offset and internally reduced, makes the Odd Job an RBA with maximum flavor rendering.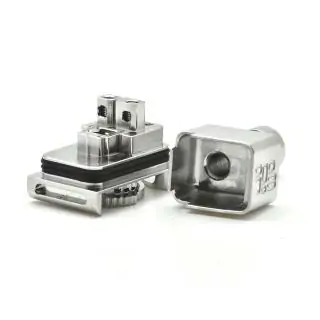 Contents of the packaging
1 RBA Odd Job
1 Transparent PCTG tank
1 Black PCTG tank
1 510 Adapter
| | |
| --- | --- |
| Brand | Suicide Mods |
| Capacity | 04ml |
| Material | Stainless steel |
| Connectors | AiO Billet Box, AiO Boro Box |
| Inhalation | Restrictive Direct (RDL), Direct (DL) |
| Tank | PCTG |
| Filling | Front |
| Airflow | Bottom |
| Airflow Control | By rotation of an AFC ring |
| Deck | Single Coil |
| Origin | China |
| Type of product | Boro Tank Atomizer, Boro Bridge |