The Ether Lite Boro RBA is an AIO tank and RBA Bridge kit designed by Suicide Mods for mods compatible with the Boro R4 format. Composed of a tank with a capacity of 5 ml, it has a single coil deck, with interchangeable airflow pins and a front filling.
Ether Lite Boro RBA by Suicide Mods and Vaping Bogan
Ether is back in Lite version
Design
The Ether Lite consists of a rebuildable bridge and a boro designed by Suicide Mods in collaboration with Vaping Bogan. Resuming the Boro R4 format, it has a capacity of 5 ml with filling on the front and a single coil deck with parallel opposite posts equipped with ergo for maintaining coil. Practical, the stabilization of the resistance is done using a 510 pin that you just have to screw on the base of the plate without having to remove the airflow pin.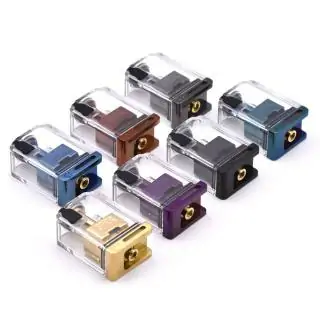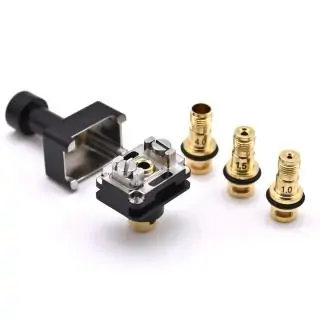 A wide choice of airflow
Suicide Mods with the Ether Lite goes big on airflow management. Four airflow settings are possible thanks to interchangeable pins that can satisfy the public, MTL, RDL and even DL. The installation of the pins is done from below the plate, thus allowing a quick change at any time of the air flow. Offering a flow of 1 mm, 1.5 mm, 2.0 mm, 2.5 mm or 4.0 mm for an indirect to aerial vape.
Versatility
The lower part of the boro has front and side air inlets that can thus be used on all AIO boxes on the market. Well thought out, the Ether tray is designed to be able to absorb every last drop of liquid present in the reservoir thanks to a wide slot allowing the flow of liquid between the tray and the reservoir.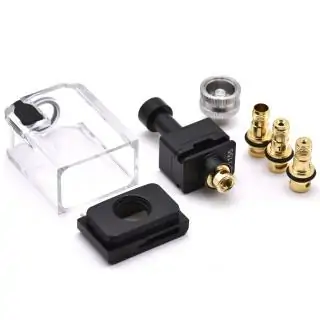 Package content
1 Ether Lite Boro + Base
1 Clear PCTG Tank Reservoir
4 Airflow Pins ( 1.0mm - 1.5mm - 2.5mm - 4.0mm)
1 510 Adapter
1 Bag of spare parts
| | |
| --- | --- |
| Brand | Suicide Mods |
| Capacity | 05ml |
| Material | Stainless steel |
| Connectors | AiO Billet Box, AiO Boro Box |
| Inhalation | Restrictive Direct (RDL), Direct (DL), Indirect (MTL) |
| Tank | PCTG |
| Filling | Front |
| Airflow | Bottom |
| Airflow Control | By interchangeable pins |
| Deck | Single Coil |
| Origin | China |
| Type of product | Boro Tank Atomizer, Boro Bridge |