Borohm V3 Rosae Galactik - SnV Mods
Discover the Borohm V3 Rosae Galactik, an AIO mechanical box from SnV Mods. In its new version, it sports a beautiful cerakote paint job with a purple, blue and gold color combination, adding a unique touch of style.
In 18650 format, this mechanical box is compatible with all Boro Tanks. Its MJF design is not only aesthetic, but also durable. The silver strips and its Reset connector ensure excellent conductivity.
Mech AIO Box Mod 18650 Borohm V3 Rosae Galactik by SnV Mods
The return of the Borohm in a more compact version than ever!
Smallness
The Borohm V3 is a fully mechanical box mod operating with an 18650 battery. Compatible with all boro tanks, it is made of PA12. Its size goes everywhere of only 72 mm x 48 mm x 20 mm can accompany you on a daily basis.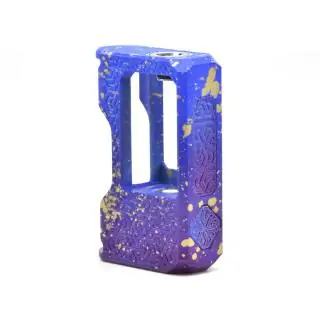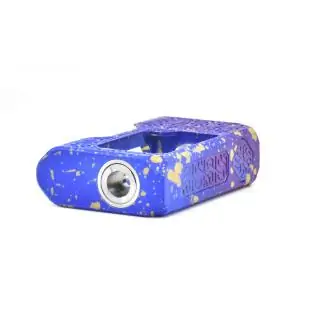 Full Mech
Like the previous versions the Borohm V3 has no electronics. Its connections are made through silver slats and the Reset connector compatible with the integrated drip tip. Its large switch placed on the front has a reduced stroke in order to be as responsive as possible while keeping a safety margin.
Design
The Borohm V3 adopts a contemporary design and allows you to make the most of your boro. On its front face it is possible to remove the panel allowing to leave the edge of your boro visible which will be the most effective with a colored or engraved boro.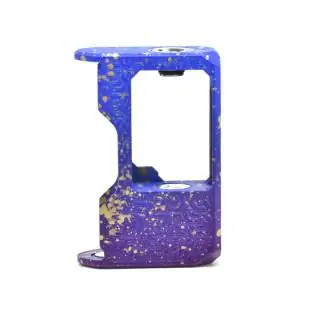 Package contents
1 Borohm V3 Rosae Galactik
1 510 integrated connector
2 Wraps