The Venohm SLS is a mechanical AIO box designed by SnV Mods. Made of SLS and resin accessories, it allows the use of a Billet Box Vapor Boro R4 or a compatible AIO atomizer. Operating with a 21700 battery, it is equipped with a lockable switch on the front.
Difficulties ordering the Venohm on our wesite ? You can't find a carrier ? Join the facebook group SnV Mods Club
Venohm SLS by SnV Mods
Compact, mechanical, AIO and 21700!
Full mechanical
The Venohm is a fully mechanical AIO box made in France. Designed ins SLS Nylon carbon with a shot peened treatment for it's body, its switch and its cover are in resin. Operating with a 21700 battery, it has a silver strip and a connector allowing the use of a 510 drip tip or most of the Billet Box compatible Hybrid / Integrated drip tips.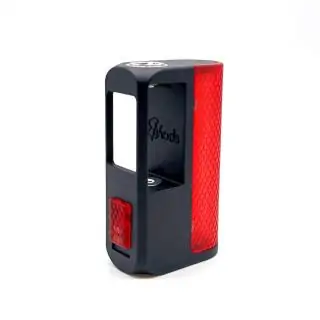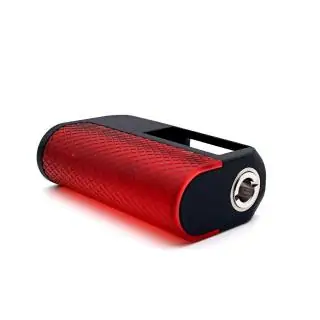 Boro friendly
The Venohm AIO format accepts the vast majority of bridges, boro and boro tanks currently available. An adjustment screw allows you to adjust the positive contact to ensure the perfect connection of the installed atomizer.
Autonomy and security
The 21700 format of the Venohm provides considerable autonomy in an extremely compact format. With a size of only 80 mm x 26 mm x 48 mm, it has an excellent grip and its switch located on the front allows it to be locked in order to transport it in complete safety.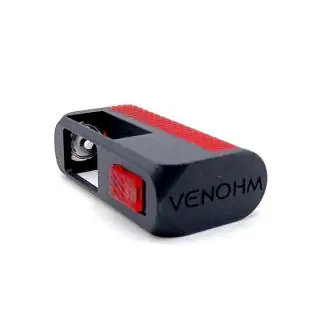 Caution
The Venohm is a mechanical box, it is imperative to respect the following basic rules:
Use batteries in perfect condition (wrap not torn, no traces of a fall).
Use batteries with high CDM.
Remove the battery when the box is not in use.
Do not leave near a heat source and unattended (fire, direct sunlight, radiator, in a vehicle...).
Always check your resistance on an electronic box before use in the Venohm.
Respect the polarity of the Venohm (the battery positive down).
Clean the slat contacts regularly.
elle est géniale, jolie, fonctionnelle, et surtout avec un accu 21700, autonomie

Marie-Christine M.

published the 04/12/2023

following an order made on 21/11/2023

great looking boro

Meletios D.

published the 21/10/2023

following an order made on 14/10/2023