The Sideway 350 is a mechanical box mod designed by SnV Mods. Mainly made of SLS, it is equipped with a bayonet tube in 18350 format as well as an LBF2K19 pin for its 510 connection. Its side switch is lockable and its remote format will be able to accommodate atomizers up to 24 mm of diameter.
Sideway 350 by SnV Mods
A full mech box mod in remote format and studied ergonomics.
Characteristics
The Sideway 350 is a fully mechanical box mod. Designed in 3D SLS, its body benefits from a micro-blasted treatment giving it a deep black color and increased resistance to scratches. Equipped with a stainless steel tube that can accommodate a 18350 battery and a 510 LBF 2k19 screw thread, the Sideway 350's connections are provided by silver slats.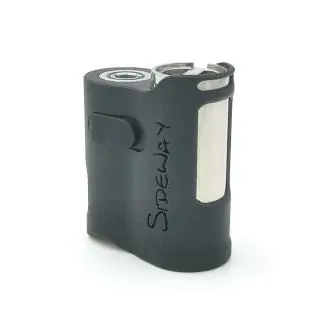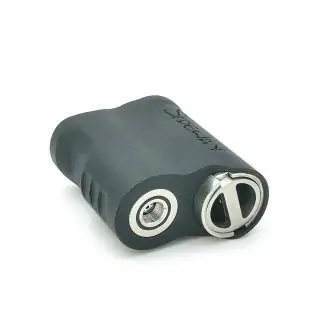 Ergonomics
At 56.85mm high and barely 50mm wide, the Sideway 350 will be able to accept atomizers up to 24mm in diameter. Its rounded shapes, its side switch and its location for the little finger make it a very pleasant box for handling and an extremely small size. In addition, its tube is equipped with a bayonet locking system which greatly facilitates battery change.
The Extras
With a lockable side switch, the Sideway 350 will accompany you everywhere, the engraving of its case reveals its tube and its reflections. Two 22-24 mm aesthetic rings are provided in order to make your 22 mm atomizers flush with the body of the box.