The DotAIO V2 is an all-in-one regulated box mod designed by Dotmod. Powered by an 18650 battery, the DotAIO V2 has a removable 2 ml reservoir, a TFT screen on the edge and a maximum adjustable power of 75W.
DotAIO V2 by Dotmod
Dotmod gives a facelift to one of its greatest successes, the DotAIO!
Bluffing!
The DotAio V2 is at first glance similar to the first version but DotMod has achieved a real tour de force with this V2. As compact as ever, it works with an 18650 battery and has a removable 2 ml reservoir. Weight gain is notable thanks, among other things, to new so-called "Plastic Glass Touch" doors with the most beautiful effect.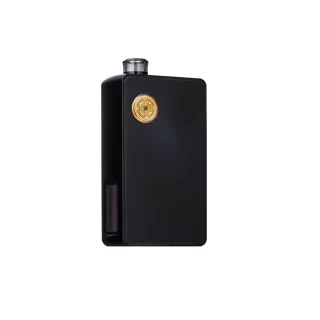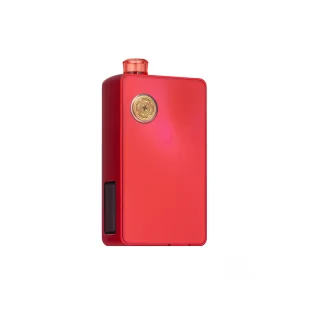 Full of novelties
The great novelty of the Dot AIO V2 lies on its edge. DotMod, while keeping the same format as the previous version, manages to insert a large TFT screen allowing you to configure your box, display information relating to the atomizer and the battery! This tour de force comes with the tank compatibility with DotAIO and PnP coils using an adapter allowing a wider choice of power and therefore even more freedom!
Compatibility
Fans of the brand will not be disoriented because the DotAIO V2 is fully compatible with the wide range of accessories of the first version. It will be possible to customize the doors, buttons, interior panels with those previously acquired. In addition, all atomizers supported by version 1 are also supported on this V2. A master stroke!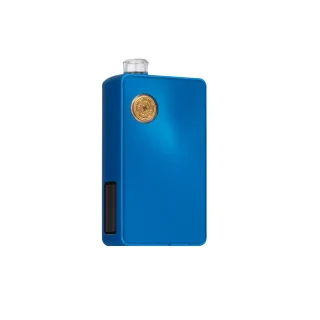 Contenu du packaging
1 DotAIO V2
1 Tank of 2 ml
1 USB C Cable
1 dotCoil Mesh 0.3 ohm
1 dotCoil Mesh 1.6 ohm
2 Drip tip
User manual
| | |
| --- | --- |
| Brand | Dotmod |
| Capacity | 2.7ml |
| Max power | 75W |
| Temperature control | No |
| Built-in battery | No |
| Number of batteries | 1 |
| Battery Size | 18650 |
| Material | Anodized Aluminum |
| Connectors | Proprietary |
| Inhalation | Indirect (MTL), Direct (DL), Restrictive Direct (RDL) |
| Tank | PCTG |
| Filling | Front |
| Airflow | Side |
| Airflow Control | Yes |
| Reversible in : | Clearomizer, RBA |
| Type of product | DotAIO Box Mod |