Vega RBA - Xtra Mile Vape
The Vega RBA is a rebuildable bridge compatible with the boro R4 format designed by the Korean modder Xtra Mile Vape. Equipped with a single coil deck with opposed studs, it has an airflow adjustment ranging from MTL to DLR.
New version with single chimney
Vega RBA by Xtra Mile Vape
The precision and ingenuity of the Korean modder Xtra Mile Vape at the service of AIOs.
Specs
The Vega RBA is a rebuildable atomizer exclusively compatible with AIO boxes accepting boro R4 format bridges. Designed in 316 stainless steel and Peek, the Vega RBA is 14 mm in diameter and 39 mm high. Its single coil deck has a central air inlet and these parallel opposite studs, it also has a 510 connection allow easy assembly.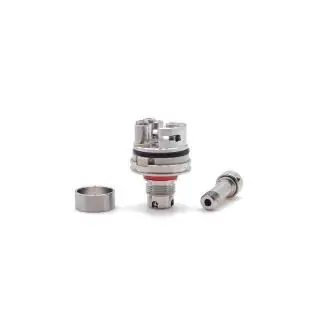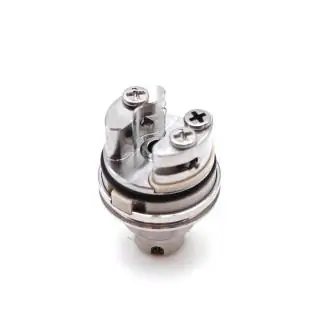 Adjustable airflow
Xtra Mile Vape achieves the feat of implanting an adjustable airflow at the base of the pine. The Vega has two pins, one designed for MTL and the other for DLR. Each pin is equipped at its base with a rotating ring to restrict the air inlet and thus have a wide choice of airlfow. The DLR pin has a 1.6mm x 4 air inlet and a 2.5mm outlet while the MTL pin has a 1.2mm inlet for a 1.6mm outlet. airflow adjustment has never been so simple and effective!
Adaptability
This new version of the Vega RBA now has a single chimney. Completly redesigned, it is now compatible with all AIO on the market, including the Billet Box.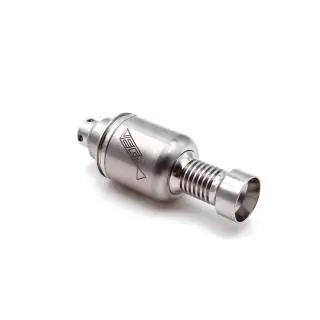 Package contents
1 Vega RBA
1 Pin MTL 1.2mm
1 Pin DLR 1.6mm x4
1 Bag of spare parts
Delivery methods available
Item shipped only by delivery against signature. Does not benefit from the offer without signature "Free delivery from 59€". Find our shipping rates on our dedicated pages.