The Raizen RBA is a rebuildable bridge designed by Malaysian modder Epislon Forth. Equipped with a single coil trident deck, it allows great versatility. Its positive pin has an integrated air flow adjustment allowing MTL and RDL vaping.
Raizen RBA by Epsilon Forth
The designer of the Zepp AIO is back with an extraordinary bridge!
A deck never seen before
The Raizen RBA is a rebuildable bridge compatible with Boro tanks. Its Malaysian designer Epsilon Forth has designed its RBA so that it is compatible with the widest range of resistance possible. Indeed, its plate is made up of 3 pads, a positive pad and two negative pads arranged in a trident to allow any type of resistor to be easily installed, whether in the M-Atty way or diagonally.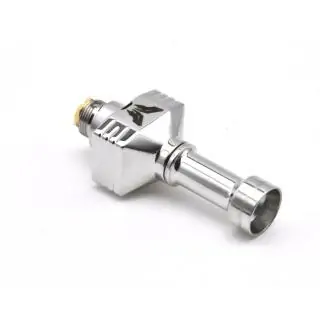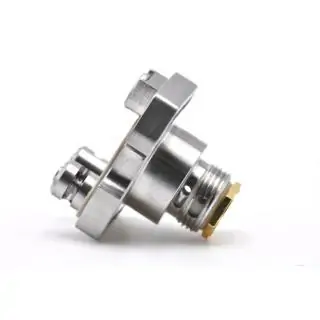 Innovative airflow control
Delivered with two ariflow pins (1 mm and 2 mm) taking place at the very heart of the mounting plate, the Raizen RBA offers additional ingenious airflow control directly via the positive pin. Once the airflow pin is installed, it will be possible to modify the air draft by simply turning the screw of the positive pin allowing to vary from 0.5 mm to more than 2 mm of opening.
Remarkable ergonomics
The Raizen RBA is designed to make your life easier. With it, there is no need for a 510 adapter to stabilize the resistance. A 510 screw thread is directly integrated into the atomizer! Made up of 3 parts, it will be very easy to install in a boro thanks to its removable chimney from its atomization chamber.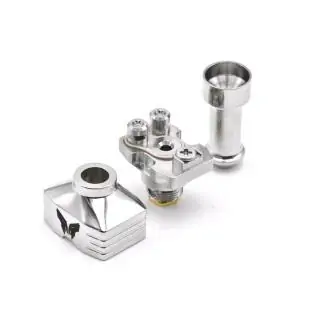 Package contents
1 Raizen RBA
1 Pin of 1.0 mm
1 Pin of 2.5 mm
1 Bag of spare parts