NTSU MBM DLC Bridge - Ghost Bus Club
The NTSU MBM DLC is a rebuildable bridge designed by Italian modders Ghost Bus Club. Mainly designed in SS316L, it has a single coil deck and an adjustable airflow control by interchangeable pins. This version hass a DLC coating and gold plated pins.
NTSU MBM DLC Bridge by Ghost Bus Club
For their first RBA the Ghost Bus Club team hits hard with the NTSU bridge and this MBM DLC version
Materials
The NTSU received special care during its design. Mainly made of SS316L, its insulator is machined in PEEK and its O-rings are in nitrile. Its engraving on the atomization chamber gives an embossed effect of the most beautiful effect.This version hass a DLC coating and gold plated pins.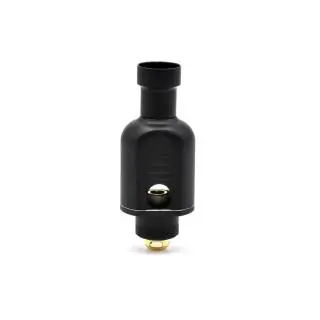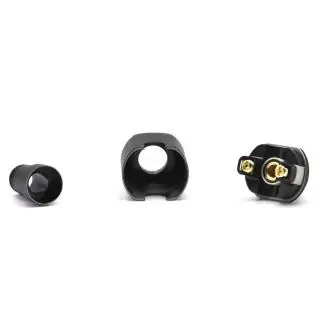 Composition
The NTSU consists of three parts; the deck, the atomization chamber and the chimney. The deck has two parallel opposite studs fitted with lugs surmounted by two large Phillips screws. With such an assembly plate all the coils can be used easily. Its atomization chamber and its chimney are large in order to best express the potential of the NTSU. The liquid inlets are imposing to respond effectively to use with high powers. On the practical side, the NTSU has a 510 connection integrated into its base.
Airflow
With the NTSU you have a wide choice of airflow settings. Delivered with a total of 8 pins, it will be possible to oscillate between 1.00 mm and 4.0 mm in diameter. Changing the airflow pin is easily done by unscrewing it at the base of the deck and it is possible to do so even when it is in use. It should be noted that the NTSU is comfortable with an RDL or DL ​​vape.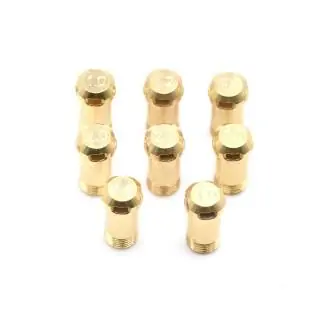 Package contents
1 NTSU
2 chimney seals
2 Gaskets 510
2 Phillips screws
8 Airflow Pins