BrijG V2 Gold - Monarchy x jG
The BrijG V2 Gold is a bridge designed by the modder JG in partnership with Monarchy Vape for Billet Box and Box AIO using the Boro R4 format. Using Vaporesso GTX or Voopoo PNP coils, the BrijG V2 is exclusively compatible with the A-Tank, J-Tank or Hot Tank.
BrijG V2 Gold by JG and Monarchy Vape
Using PNP or GTX resistors is now possible on your AIO mods thanks to BrijG V2!
Specs
The BrijG V2 is a bridge designed in stainless steel by modder JG. This bridge allows the use of PnP or GTX coils in your AIO box. Exclusively compatible with the appropriate boro (A-tank, J-Tank or Hot Tank) its installation and use are very simple in order to make the AIO vape accessible to all.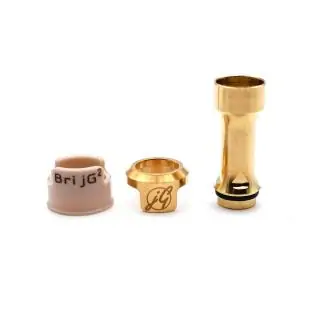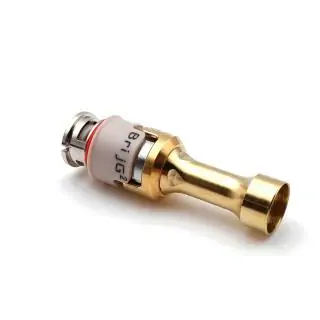 Compatibility
Voopoo PNP (VM6, VM1, VM3, VM4, VM5, TM2, R2, TR1 et PNP RBA ) and Vaporesso GTX ( GTX-2 0.2, GTX-2 0.3, GTX-2 0.6, GTX 0.8, GTX 1.2 et GTX RBA)