Wicket AIO DNA60 - Limelight Mechanics
The Wicket AIO DNA 60 is a regulated box designed by the Serbian modder Limelight. Operating with a Boro R4 or an AIO atomizer in Boro format, it is powered by an 18650 battery. Its electronics are based on the excellent DNA60 chip that can deliver a maximum of 60W.
Wicket AIO DNA60 by Limelight Mechanics
All the ingenuity of Limelight at the service of the All In One format.
AIO
The Serbian modder Limelight recognized for its various creations offers here a version of the Wicket compatible with the Boro R4 format. Powered by an 18650 battery, the Wicket AIO is reduced in size by 89 mm x 42 mm x 24 mm. Access to the Boro is from the front of the Wicket by removing the front panel held by several magnets. The perforated front face allows continuous control of the level of liquid present in the Boro.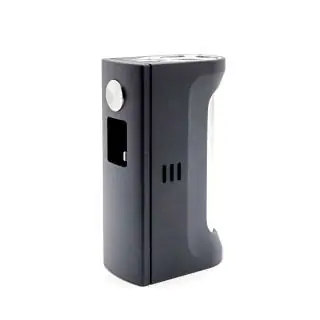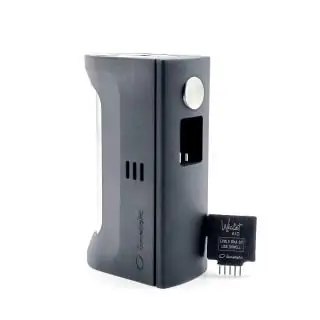 Dicodes BF 60 
One of the best chips on the market has been chosen to power the Wicket AIO. The DNA60, designed by Evolv, Limelight has managed to integrate it into the Wicket AIO, and preserves the USB connectors of the chipset accessible by removing the tube from the box. With a maximum power of 60W and having all operating modes, the DNA60 is protected from condensation in a sealed compartment under the Boro.
Ergonomic
The Wicket AIO is available in several options but we have chosen to mainly offer the top fire version. The placement of the main button is located at the top of the boro, which greatly contributes to its ergonomics. There is no doubt that Limelight will offer an option to change the front face of the Wicket AIO in order to be able, if desired, to change the position of the button.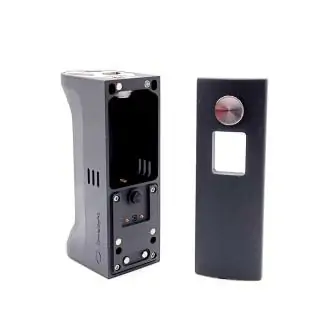 Package contents
1 Limelight Wicker AIO DNA60
1 DNA60 Connector