Vidar 21700 Delrin Black - Vicious Ant
The Vidar 21700 is an AIO box mod designed by Filipino modders Vicious Ant. Compatible with the boro R4 format or an AIO atomizer, it is powered by the DNA 60 with a maximum power of 60 watts and is powered by a 21700 battery.
Vidar 21700 Delrin Black by Vicious Ant
Filipino modder Vicious Ant at the top of his game with this latest creation in AIO format
Design
From the first glance, the Vidar leaves no one indifferent. Designed mainly based on black delrin and stainless steel, its sleek design does honor to the materials that compose it. With a size of 87 mm x 30 mm x 46 mm it is compatible with AIO atomizers and boro in R4 format.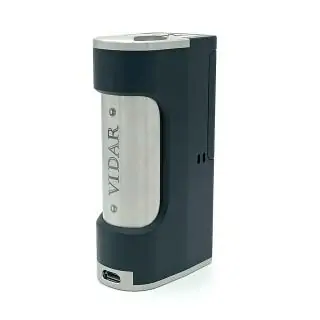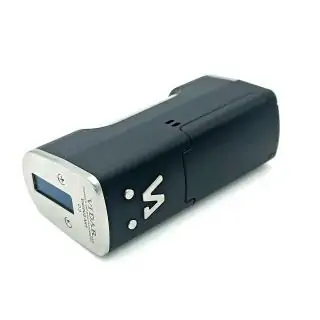 Autonomy and performance
The Vidar promises excellent autonomy thanks to its 21700 format. The battery is accessible thanks to a "quick release" system that just needs to be turned a quarter turn to open. Coupled with the performance of Evolv's DNA60, the Vidar delivers a maximum power of 60W and a vape of very high precision. Its silver-plated contacts guarantee perfect conductivity and responsiveness.
Ergonomics
Vicious Ant delivers with the Vidar a hybrid drip tip that screws directly into its AIO connection. For those preferring the 510 format an adapter is provided. Two doors are present with the box, one completely opaque preserves the sober design of the Vidar while the other transparent allows you to keep an eye on the level of liquid remaining in the Boro.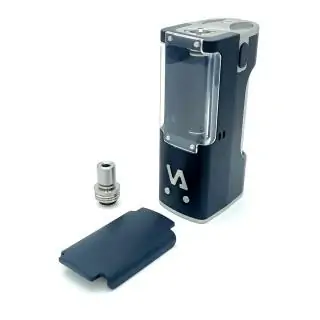 Contenu du packaging
1 Vidar Black Delrin
1 Drip Tip
1 510 adapter
1 Opaque door
1 Transparent door
| | |
| --- | --- |
| Brand | Vicious |
| Chipset | Evolv DNA 60 |
| Max power | 60W |
| Temperature control | Yes |
| Built-in battery | No |
| Number of batteries | 1 |
| Battery Size | 21700 |
| USB Port | Micro USB |
| Material | Delrin, Stainless steel |
| Connectors | AiO Billet Box, 510 |
| Dimensions | 46mm x 30mm x 87mm |
| Filling | Front |
| Airflow | Side |
| Airflow Control | No |
| Difficulty | Advanced |
| Origin | Philippines |
| Type of product | Boro Box Mod |
Delivery methods available
Item shipped only by delivery against signature. Does not benefit from the offer without signature "Free delivery from 59€". Find our shipping rates on our dedicated pages.