Stubby 18 X-Ray SE - Suicide Mods
The Stubby AIO X-Ray SE + Boro RDTA is an electronic AIO box and an rebuildable atomizer designed by Suicide Mods in collaboration with Vaping Bogan and Orca Vape. Operating with an 18650 battery, for a maximum power of 80W, it is compatible with the Boro R4 format thanks to an adapter and its RDTA allows an RDL vape with 8.7 ml of capacity.
Stubby AIO X-Ray SE by Suicide Mods, Vaping Bogan and Orca Vape
The alliance of 3 modders to achieve an innovative and state-of-the-art AIO.
Ergonomics and electronics
The Stubby AIO is an electronic box that embeds a chip that can deliver a maximum of 80W. Operating with an 18650 battery, its chip is equipped with all temperature control modes and allows charging by USB-C. Its pocket size 70 mm x 43 mm x 30 mm can accommodate all boro in R4 format and its thread is compatible with the majority of integrated drip tips.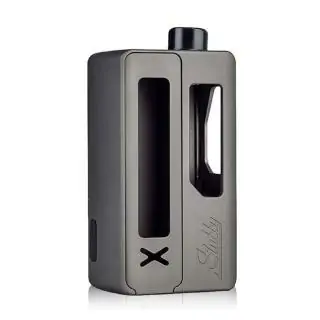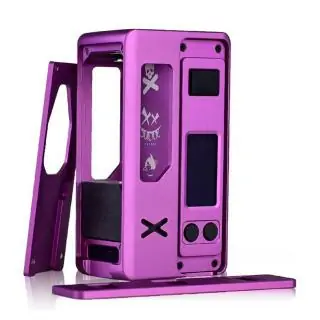 Ingenious in every way
The heart of the Stubby AIO is not like other AIOs. Indeed, its Boro compartment is much larger, which allows it to be used with the RDTA delivered with the box and therefore to benefit from a gargantuan and never seen capacity for this 8.7 ml format! A supplied adapter allows you to use all current boro and AIO tanks without fear. Another bluffing point, no wire connects the chip of the box to its connectors, which reveals a real ingenuity in the development of this AIO. Finally, even the connection with the battery is equipped with a screw connection so as not to damage your wraps.
An RDTA like no other
What stands out about the Stubby AIO's RDTA is its colossal size! This rebuildable, single coil atomizer can hold up to 8.7ml of liquid. Four stainless steel cables plunge into the tank in order to supply the coil placed at the top of the tank. Equipped with 4 pads to adapt to all coil configurations, the "Stubby RDTA" has an airflow adjustment by interchangeable pins located under the resistance. 4 possible air opening configurations that can vary between 2.00 mm, 2.8 mm, 3.5 mm and without pin for an opening of 4.5 mm.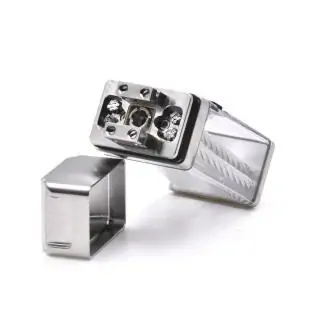 Package content
1 Stubby AIO X-Ray SE
1 RDTA
1 Spares bag
1 User manual
| | |
| --- | --- |
| Brand | Orca Vape, Suicide Mods |
| Format | Box |
| Chipset | Proprietary |
| Max power | 80W |
| Battery Size | 18650 |
| USB Port | Type C |
| Connectors | Proprietary |
| Dimensions | 70 mm x 43 mm x 30 mm |
| Inhalation | Restrictive Direct (RDL), Direct (DL) |
| Airflow | Side |
| Airflow Control | By interchangeable pins |
| Deck | Single Coil |
| Origin | China |
| Type of product | Boro Box Mod |