The Hastur AIO 21700 is an regulated AIO device designed by Cthulhu Mod compatible with the boro R4 format. Equipped with a DNA60 that can deliver a maximum of 60W, it works with a 21700 and 18650 battery format (with adapter) and it comes with a Kraken Boro and an integrated Pixiu drip tip.
Hastur AIO 21700 DNA60 by Cthulhu Mod
The 21700 version of the now famous Cthulhu AIO!
Reworked ergonomics
The Hastur AIO is the direct descendant of the Cthulhu AIO. Taking up the basics of this one, this new version allows the use of a 21700 battery in order to push the autonomy to the maximum. With a compact size of 87.6 mm x 53.3 mm x 26 mm it is compatible with the boro R4 format and will be able to accept all AIO bridges and atomizers of this format..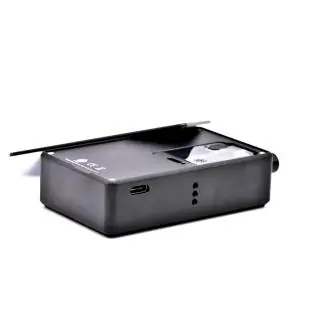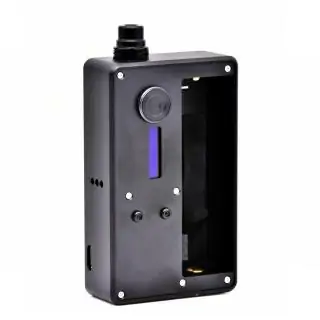 DNA60
The Hastur promises excellent autonomy thanks to its 21700 format. Coupled with the performance of Evolv's DNA60, the Hastur allows it to deliver a maximum power of 60W and a vape with very high precision.Located opposite the boro compartment, the chip is thus protected from condensation and possible liquid leaks.
Boro and Drip tip
The Hastur AIO 21700 comes with a boro designed by Cthulhu Mod. Named Kraken, it facilitates the insertion of a bridge thanks to its opening from below. Equipped with a silicone tab on the front to facilitate filling, we will appreciate its large liquid capacity. On the drip tip side, Cthulhu Mod delivers with the Hastur 21700 the Pixiu. This integrated drip tip allows easy tightening and unscrewing of the bridge without tools.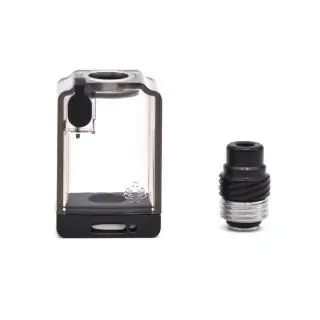 Package contents
1 Hastur AIO 21700 DNA60
1 USB-C cable
1 Kraken Boro
1 Pixiu Drip Tip
1 18650 Adapter
2 Stickers
1 bag of spare parts
1 Instructions for use