The AMPBB is a regulated AIO device designed by BP Mods. Compatible with the Boro R4 format, it has an integrated 2000 mAh battery and a chip that can deliver a maximum of 60W. This luxury edition is equipped with a large number of accessories that will delight AIO box enthusiasts.
AMPBB Luxury Edition by BP Mods
AIO mod enthusiast in an atypical format and equipped with a multitude of accessories? The AMPBB is made for you!
An extraordinary design
The AMPBB is a regulated AIO mod compatible with the boro R4 format designed by BP Mods. Powered by an integrated 2000 mAh battery, it is recharged via the USB type C port located on the lower edge of the box. Its long design makes the AMPBB one of the most compact AIO boxes on the market with dimensions of 107.5 mm x 28 mm x 25 mm. Mainly designed in aluminium, it is covered with carbon fiber or fiberglass panels depending on the version chosen.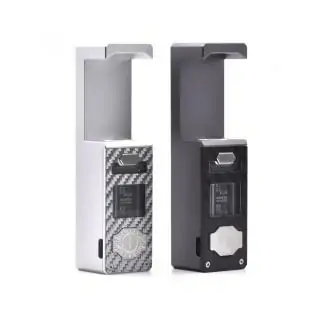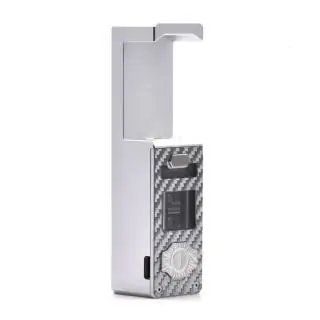 Exposed chip
The original design of the AMPBB gives pride of place to its electronics. Equipped with a chip that can deliver a maximum of 60W, it has a screen located on the upper part of the mod indicating all the information required to the user. Each press of the fire button will activate LEDs and light tubes on the AMPBB chip visible through transparent plates directly integrated into its panels. This style effect can be customized thanks to light tubes delivered with the box or for the most seasoned directly by customizing the panels of the mod.
Always dry
BP Mods is aware that the AIO format is often subject to condensation from the bridge or AIO tank used. It is for this reason that the AMPBB is delivered with anti-condensation cotton pads which are fixed directly to the base of the positive connection. Simple but very effective, this system protects the electronic chip but also keeps your hands dry.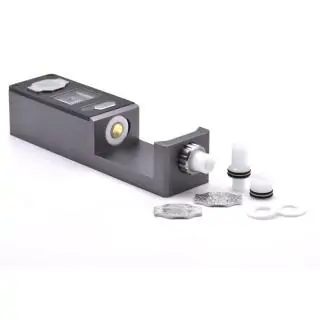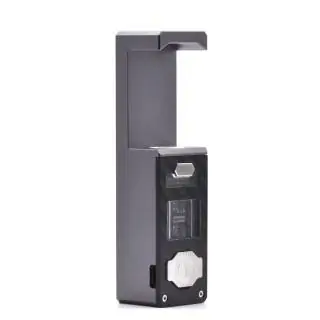 Luxury Edition
This edition of the AMPBB is the most comprehensive. Delivered with 3 tools called "Spanner" allowing to change the AIO connection, these come directly to be magnetized on the body of the mods in order to always have them at hand in order to facilitate the screwing or unscrewing of the AIO connection. The Spanners are all etched with different designs also contributing to the aesthetics of the AMPBB. In addition, the DACBB kit is supplied with this edition allowing the user to choose between 3 different drip tips for an MTL RDL or DL ​​vape.
Gunmetal package contents
1 AMPBB Gunmetal
1 DACBB Kit Black
1 Spare seal bag
4 Light Tubes
5 anti-condensation pads
3 Spanners
1 Screw kit
1 USB-C cable
Silver package contents
1 AMPBB Silver
1 DACBB Kit White
1 Spare seal bag
4 Light Tubes
5 anti-condensation pads
3 Spanners
1 Screw kit
1 USB-C cable