wVallet Billet Box B1 n°01/07 - Kuut
The wVallet B1 n°01/07 for Billet Box is a hybrid between a panel and a case, made of leather and handmade in France, by J-P Flutner of Kuut Atelier du Cuir.
wVallet B1 n°01/07 - Kuut Atelier du Cuir
Give style and protection to your Billet Box with this wVallet handmade in France by Kuut.
Exterior
An Ocher colored Suportlo leather from Tannerie Degermann with a houndstooth pattern is used for this Wallet.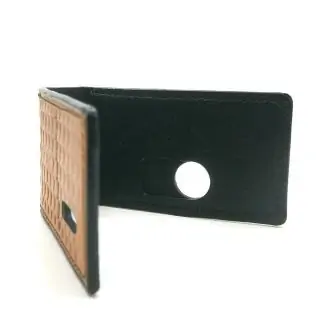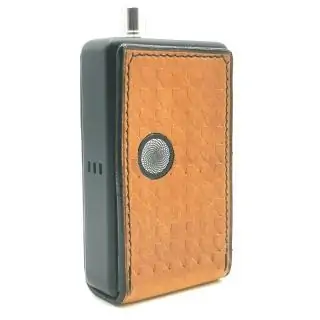 Interior
Made of black-colored vegetal-tanned leather, with a black-colored edge and thread for finishes
The little extra
An opening at the level of the tank allows you to keep an eye on your remaining amount of e-liquid.