BB Panels Curved Calista + Button - SnV x Volute
Set of curved panels Calista and switch model for Billet Box Rev4. From the collaboration between SnV Mods and Volute Modz, they are made of T6 aluminum, CNC machined and engraved.
Billet Box Panels Curved Calista and Switch by SnV Mods & Volute Modz
The French teams of Volute Modz and SnV Mods unite and share their passions to offer you accessories for Billet Box and Box AIO.
The Theme of Eternity
Calista is the name chosen by FPO who created this design, meaning "the most beautiful" and is also a Greek deity associated with the spirit of perfection. These doors designed for the Billet Box design synchronize the rigidity of the rectangles to harmonize them with the perfect curves of the circles. In a hypnotic and sparkling dance, these gravitational movements are an allegory to the beauty and perfection of the Universe. A touch of eternity in the palm of your hands!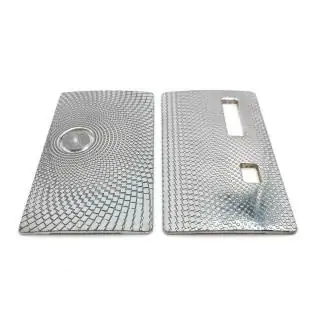 A matter of weight
The choice of T6 aluminum is obvious for reasons of lightness. Once installed on your Billet Box four small additional grams are added to the weight of your American AIO compared to the original G10 doors.
Information strategy
The rear panel has two windows, allowing you to obtain essential information when using your Billet Box. Firstly the level of e-liquid remaining in your Boro or AIO Atomizer and secondly the data of your battery and its charge level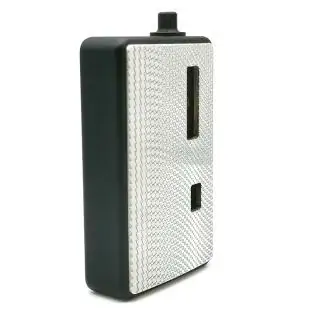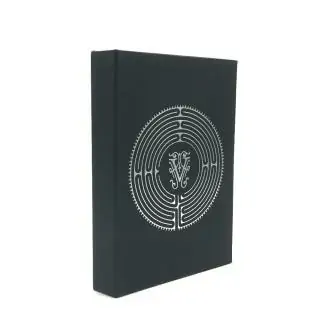 Packaging to match
Because we have taken care of these panels during the various manufacturing processes, the Calista panels will be delivered to you in a box specially designed for their protection. They will also be embellished with some goodies.
Contenu du packaging
1 Front panel
1 Back panel
1 Switch
Disclaimer:  the disassembly of the original part and the installation of any accessories may void your appliance's warranty. Steam and Vape, Mechanical parts, SnV Mods and Volute Modz are not responsible for any problems that may arise when using any type of accessory.