Give a new style to your Bastard RTA & RDA of Animodz with these different Pimp Kits, including an air flow ring and a drip tip ring pimped and ultra stylish!
Pimp Kit Bastard RTA - RDA - Animodz
Bring a touch of bling-bling to your Bastard! These kits are suitable for Bastard in RTA mode as in RDA / BF mode.
All Kits include:
1 air flow ring
1 drip tip ring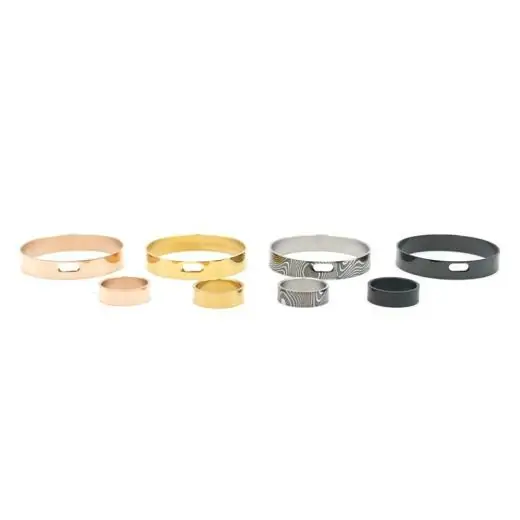 Available versions:
Gold
Rose Gold
Black
Dmass