The Alien by EVL Vapors
The English modder EVL, recognized for its Tank atomizers, is tackling the Billet Box with Brio.
All In One
The Alien is a rebuildable atomizer for box mods compatible with the Boro Tank from the Billet Box, in the line of VapeSnail by Atmizoo . Replacing the whole of a traditional Boro. It is composed of a polycarbonate tank, a 316 stainless steel single coil plate at its base and a tongue filling on the front of the tank like the AIO mods.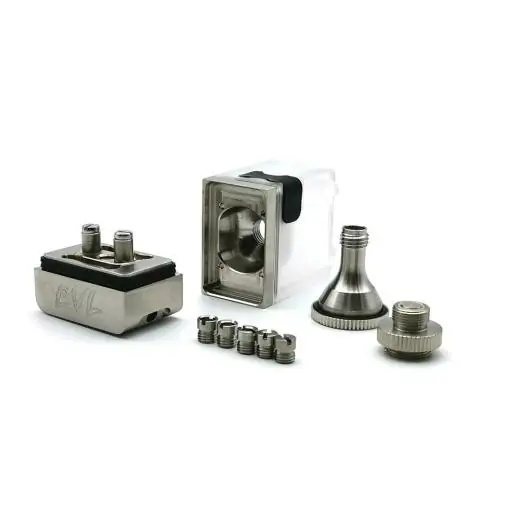 Ergonomic Deck
The Alien is very easy to use. Its deck is accessible by simply pulling on the steel part of the tank, even with a full tank. Equipped with two opposite studs it leaves a very comfortable space to install your resistance. An 510 adapter is provided to stabilize the coil on an electronic box.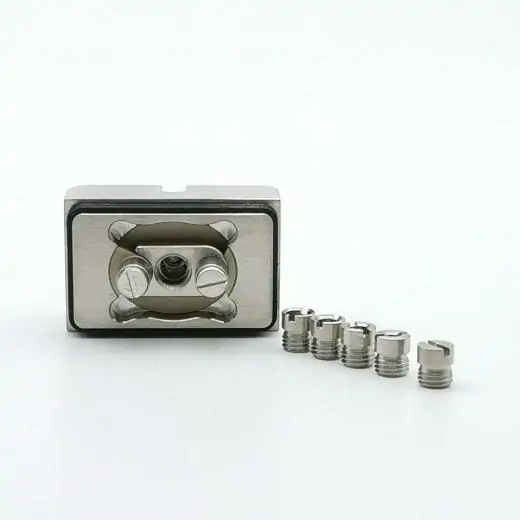 Cottoning is done easily thanks to the large channels machined on both sides of the tray. We recommend a butterfly cotton in order to take advantage of its liquid inlets located on the upper part of the atomization chamber like the FEV or a Haar.
Versatile airflows
The Alien offers a restrictive DL MTL draw. Its air inlet is located below the resistance and it is possible to install 1 mm, 1.5 mm, 2 mm, 2.5 mm and 3 mm inserts in order to modify the circulation. But EVL doesn't stop there. In order to offer an atomizer with maximum compatibility, its air inlets are located on the edge but also on the front of the tank. It will therefore be possible to adapt it to Billet Box Rev4 and Delro.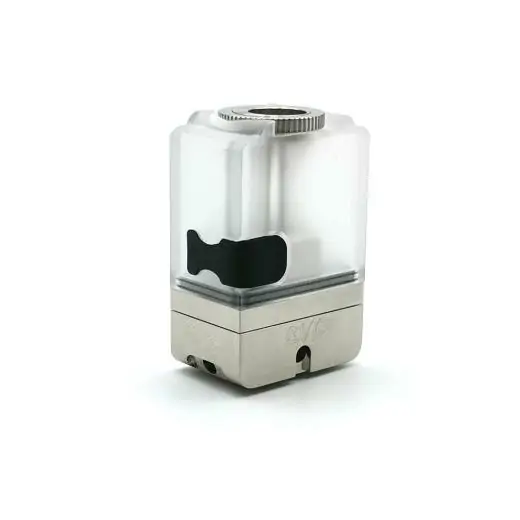 Last crucial point, in order to always be perfectly aligned with your drip tip, The Alien is equipped with a air outlet orientation adjustment, a masterstroke !
Package content
The Alien
510 adapter
Bag of spare parts
Cotton pads
Not compatible with:
Zero Boro SunBox 
Borohm SnV Mods